One of the Leading Forex Trade copier in the Forex market is the 4X Solutions Trade Copier. 4X Solutions is based in the UK and US, reaching out to thousands of traders across the world. The software is used by brokers and traders to duplicate their trading activities.
At the end of this post, you will get to know about 4X Solutions Trade Copier, how to copy trade using 4X Solutions Trade copier, the Pricing, Features and also a review of traders testimonies.
Let's get started.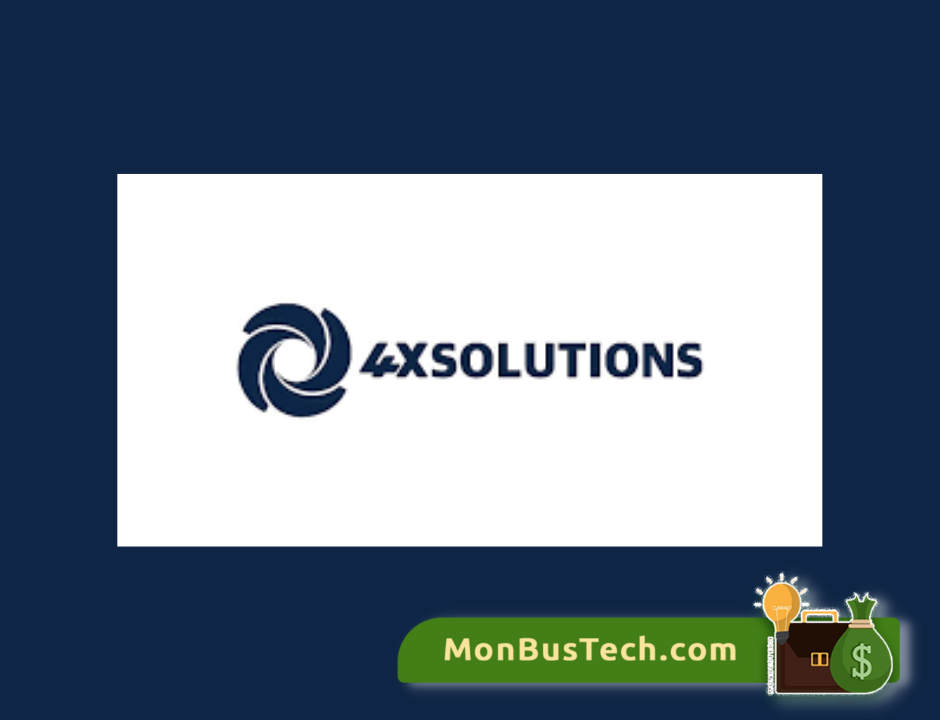 The leading technology provider on the market, 4X Solutions, is used by brokers and traders to duplicate and execute trades, manage risk, and increase profits. Since its founding in 2008, 4x solutions has been able to gather tens of thousands of consumers from all over the world.
In addition to having a fully in-house capability to meet all technical development requirements on a global scale, 4X Solutions takes great pride in its incredibly creative and innovative approach to creating and delivering technology solutions to the financial services industry while customizing services to meet the needs of clients, with a multilingual support capacity.
READ: What is Copytrading – The Advantages and the Disadvantages
Now, the 4x Solutions feature is what differentiate them from other Tradecopier software out there. The 4X solutions has 4 basic features which are:
Cloud Hosted
High Performance
Broker Compatibility
Truly Scalable
Cloud Hosted
Since the 4X Solutions tradecopier is hosted in the cloud, it is designed with such accessibility that does not warrant the installation of any software or manage any VPS. An easy-to-use web-based control panel is instead used to manage the service.
High Performance
From the initial release of the software, 4X Solutions keeps enhancing the software with the best-in-class technology which facilitates quick trade copying in one minute.
Broker Compatibility
With over 1,200 servers already in use, 4X Solutions technology allows you to handle any broker anywhere in the world. With particular arrangements to accommodate FIFO (First in, First Out) and hedging constraints, they also enable the capability of copying across several brokers and accounts.
READ: Duplikium – One of The Best Tradecopiers
Truly Scalable
Their systems have been tested live with more than 10,000 subscribers to a single trading strategy which isn't short of amazing.
Other Features Include;
Money Management
Capital Protection
Restrict Specific Currency Pairs
Multiple Master Accounts
The 4X Solutions offer a simple and transparent pricing on each of the five accounts available at the prices stated below:
The basic account costs $12
The standard account costs $48
The standard+ account costs $96
The pro account costs $160
The pro+ account costs $400
Either you, your clients, or your trading partners don't need to download anything locally in order to use the 4X Solutions trade copier because it is entirely hosted in the cloud.
You will have access to a web-based interface that enables you to completely manage the trading accounts from any location in the world in place of local applications.
High-Frequency Trading: 4X Solutions technology is designed to make it easier for HFT tactics to be immediately executed.
Predictable Pricing: Simple monthly pricing per account and does not include a trading volume fees.
24 x 5 Support: 24-hour support during market hours, via email or live chat
Pending Order Support:  4X solution copies both market orders and pending/limit orders.
Automated Monitoring: 4X solution engineers monitor the entire system end to end 24 hours a day.
API: All control panel functions are accessible via well-documented API
White Label: Give your clients access to a control panel that is completely customized and branded.
Stripe Integration: Automate the direct deposit of service fee payments into your Stripe account.
Performance Billing: Determine and collect client fees based on a portion of their earnings (high watermark model)
READ: How to Become a Prop Trader
A look at what other traders have to say about 4X solutions is very important. On Trustpilot they have a total of 40 reviews, let's take a look at the good and not too good ones.
Josh


Jul 17, 2017
Great service
Very friendly and helpful customer service which will setup your account and give a quick response to emails. Once all is setup and done it all goes automatic, but even if you have to adjust things its easy explained how to do it yourself.
Roman Bandera


Jun 8, 2012
Excellent service, fast almost instant replies and helpfull answers
An excellent service that can be recommended unconditonally
Very satisfied with their trade copier service.
gary tongue


May 29, 2012
Honest, good reliable service.
customer support is excellent. don't know to much about vps so can't really comment. maybe some tutorials on how to download certain things onto there would be helpful.
Pece


May 27, 2012
Excellent
This is where you be. Fast honest, great, top of the line service!
mark gudgeon


May 27, 2012
you ask they do, top class!!!!!!!
any problems they fix it quick, have been with them for some time now and as new problems came up with the ever growing forex world, and a solution was soon found. A top class company run by a top class man & team of excellent staff.
David


May 27, 2012
Bad service
Some times I can not login to my VPS. I bought VPS for a few months now. It's free chat support in first 2 months and then they charge 5 GBP/moth if you need chat support.
It's hidden fees!
Not hornet service and not good VPS also!
Gary smith


May 24, 2012
Customer service is second to none !
Everything runs smoothly, but if ever there is a glitch or something needs sorting – it is dealt with very promptly and satisfactorily.
Excellent all round !
John Wood


May 24, 2012
First rate company with great after care
4x are a first rate company and provide a great service.
Their help team are always fast to respond to any queries or installation problems and no matter seems too small for them.
In conclusion, 4X Solutions Trade Copier is among the greatest forex trade copier software available in the market for expanding a trading operation, duplicating trades into a sizable number of accounts. Brokers wishing to enter the copy trading market or traders with a big number of copier accounts will find the risk management tools, scalability, and cloud hosting ideal.