AudaCity Capital has a well-known reputation for supporting and funding traders, to make them into forex trading giants. With the help of Audacity Capital risk management team, trader are assured of smooth trading operations.
This article offers a fair analysis of the prop firm and assesses the trader reviews, their trading policies, terms and conditions.
Location: London
Year of Establishment/ in Operation: 2012 / 12 years
Licenses and Registration: Registered with the UK government || UK00003667066
Number of verified traders: Not Specified
Amount of  $ payouts :

2.82

M

Trading platform: META 4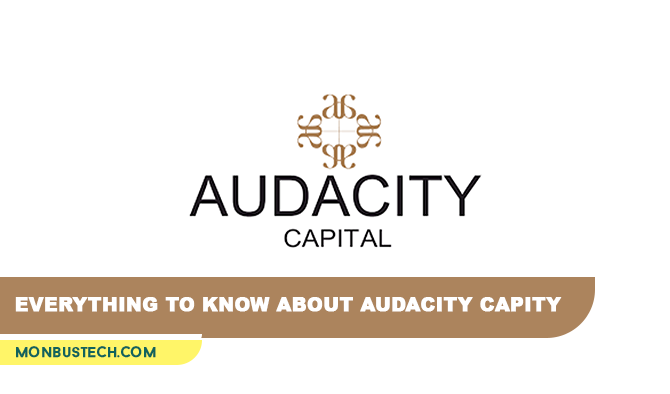 With 12 years of trading experience, friendly trading regulations, and stellar client testimonials, AudaCity Capital is a forward-thinking and thriving prop trading company with headquarters in London. They have a charming reputation for investing in and backing successful traders.
To read more about the firm, detailed explanation of their packages, profit splits and FAQs, click here.
They offer six various stages of account sizes for their traders. Every trader begins from stage 1 with $15,000 and could scale up to their maximal funding capital of $480,000.
Below is an expression of the Progressive stages of the account size, the profit targets and lot sizes with the fixed 10% drawdown limit:

Read more about each stage, the requirement and how to get funded by AudaCity here…
Three major things that traders love to see makes AudaCity different from most other prop firms around.
The opportunity of an instant funding with no need for demo accounts or evaluation challenges
An 100% increase on their trading capital as soon as a trader hits the 10% profit target mark
No time restrictions or minimum trading days.
There are three major limitations to consider in trading with AudaCity capital:
Risk Parameter

: You begin stage 1 with an initial capital of $20,000. Orders are limited to 0.5 lots, thus you can only have one open position at 0.5 lots or five open positions at 0.1 lots. They double the risk allowance when they double your account.

Drawdown Limit

: 10% absolute drawdown that does not lag include the trader's earnings is permitted for all traders. You won't owe the company any money if the drawdown is hit because you are not responsible for any losses. Your account will only be shut down.
Weekend trading requires certain processes of approval that must be duly followed via this link or check your tab.
READ: Check out the list of prop firms that offer instant funding
Yes, they allow EA which is to the traders' good.
READ: List of Prop Firms that Allow Copytrading
They offer a 1:5 leverage on all forex pairs.
A trader can quadruple their account size up to $480,000, which is the maximum capital, by just meeting the 10% profit objective mark, according to their scaling strategy.
Given their 4.7/5 stars on Trustpilot with 87% positive reviews from those that have traded with them, added to 12 years of smooth operation under their belt, and the fact that they have a physical office where complaints can be lodged, AudaCity is most unlike a scam company.
READ: Leveled Up Society Review – An Unbiased Evaluation of The Prop Firm
They offer a Help Center tab on their website where probable questions of traders have been adequately answered in several posts.
They exclusively trade forex and news, therefore do not allow commodities and metals.
AudaCity Capital makes use of MetaTrader 4 as their trading platform.
For first-hand testimonies of those who have traded with them, we head on over to Trustpilot renown for its objectivity.
READ: 10 Things to Consider in Choosing A Prop Firm
Tony Stephens
3 reviews GB


A day ago
Verified
Professional and efficient. I am looking forward to a long term and positive relationship
---
Ronald Kumar
3 reviews GB


2 days ago
Invited
Great staffs and amazing company to work with. I love you guys ? 
---
Soofi
1 review DE


4 days ago
Verified
Hello.
For traders who trade in Russian scalp. The trading spread is very important and has a great impact on the trading results. If you can reduce the trading spread from what it is now, you will help traders a lot.
---
Joshua Wessels
1 review US


6 days ago
Invited
In my honest opinion,
Audacity Capital is the best prop firm any retail trader can partner with.
This is a firm that wants you to succeed as well as provides resources to help us succeed.
This firm is truly unique compared to their competitors.
I am grateful for the opportunity with Audacity Capital.
---
Ish Turner
1 review US


Aug 15, 2022
Invited
Audacity has been incredible
My experience with Audacity has been great. I'm not really one to leave reviews, however, I read them all the time. I have to give credit when it is deserved. The team here has always been responsive and courteous. I was paid on time, which is very good considering our Forex industry. I'm looking forward to a long career with them.
---
Nanaobiri
1 review IT


Aug 10, 2022
Most people will start up saying they are very good and so on,but I would say u shouldn't even get near to these people unless u really want to loose ur money..u will have all the restrictions possible so u can't succeed in the markets..they will close u out at will with the excuse of High volatility news…most of the users are crying on their platform which I am one of them..THINK WISELY BEFORE U SUBSCRIBE TO THESE PEOPLE..
---
Matejos
10 reviews SI
---
Here is a video review by Trader Nick that could help you understand Audacity Capital's trading policies better. Just click on the play button to watch
Audacity Capital is a good prop firm to trade with, and you most likely would have no regret doing so. The only issue is the fixed 50% low profit split they offer their traders when there are a lot of other prop firms who offer much better.
Check out a list of prop firms with high payouts in this post
You may get in touch with AudaCity Capital via their Facebook, Twitter, Instagram, LinkedIn handles or see their videos on their YouTube channel.
You can also click here for a more detailed examination of Audacity Capital's profile.
You may also check out our comprehensive and unbiased reviews of all other prop firms on this page >> Prop Firm Reviews.