Blue Guardian Capital was established in June 2019. In September 2021, they went public, giving traders the opportunity to trade various account sizes up to $1,800,000 in balance with 85% profit split, complimented by a fantastic education program, educating traders as they also make profits on the go.
Location: Cranmore Avenue, Solihull, West Midlands, England
Year of establishment : July, 2019
Licenses and registration: 12087566
Number of verified traders: Unspecified
Amount of  $ payouts : Unspecified
Broker: Purple Trading Seychelles.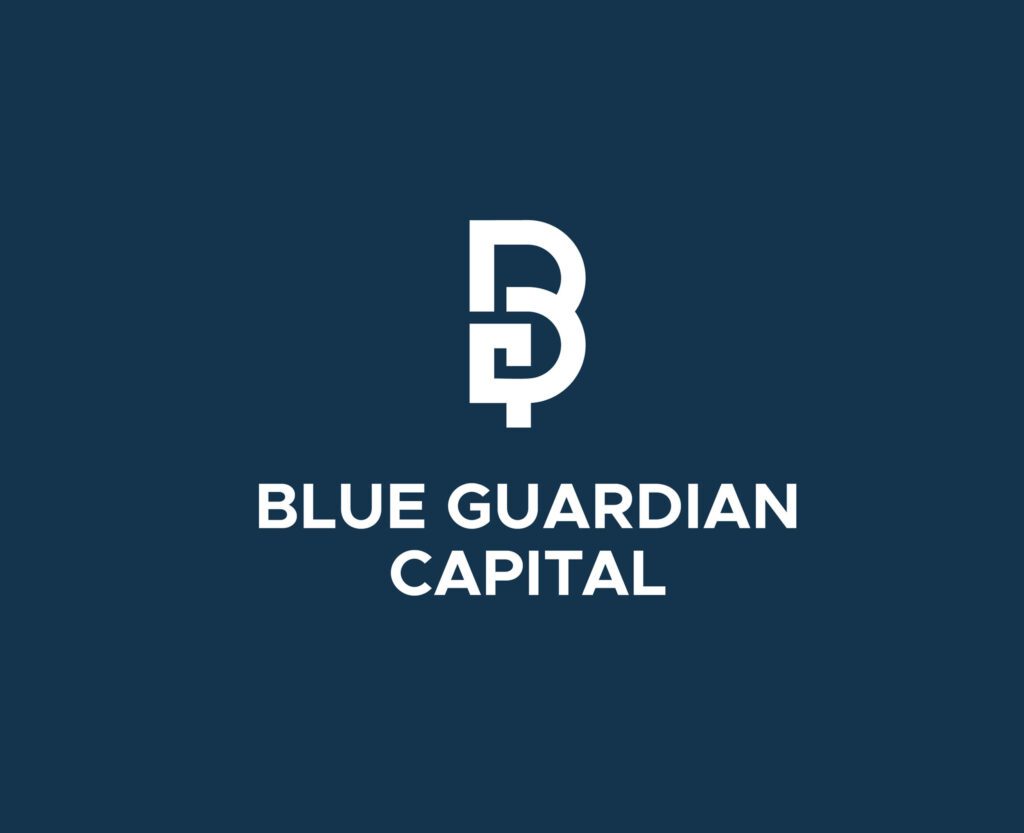 Blue Guardian must authenticate that you are a consistently profitable trader before you can begin trading. As a result, they have established trading evaluation challenges that you must scale in order to receive a live account. By completing these trading objectives, you show that you are a disciplined and skilled trader.
Below is a list of their account sizes and the pricing:
A $25,000 account size costs $189
A $50,000 account size costs $306
A $100,000 account size costs $497
A $200,000 account size costs $897
Follow This Link To Read About How To Get Funded By Blue Guardian Capital here
You must make an overall total of 12% profit target over Phase 1 & 2.
Your account balance must not exceed the overall 10% draw-down limit
The 4% Maximum Daily Loss stipulation must be maintained.
Blue Guardian Capital has its uniqueness which makes it different from other prop firm, this is evident in their evaluation program which comes in (Phase 1 and 2) demanding traders to complete two phases before being eligible for payouts.
BGC profit target is 6% in each of the evaluation phases with a 4% maximum daily and 10% maximum loss rules, you are also required to trade for a minimum of 5 days in each phase before becoming funded.
Blue Guardian Capital also allows the use of EA's and copy Trading. Their scaling plan allows you to receive a 30% increase in capital if you meet requirements, also promising you more money up to $1,800,000 if you just make a 12% profit every four months.
Read Also: Prop Firms That Allow Copytrading
According to the information on their website, Blue Guardian does not offer education to traders, however, they have answers to to some information missing here on their FAQ page.
With Blue Guardian you can trade forex pairs with 100:1 leverage, commodities with 20:1 leverage, indices with 50:1 leverage, and cryptocurrencies with 2:1 leverage.
Before choosing a prop firm, it is important to make research, find out what other traders like you have to say about them to ascertain whether they are genuine or not.
To help on this, let's take a look at the reviews on Trustpilot platform.
Mason Griffin


19 hours ago
Once again Dlyan gave me an excellent service by answering clearly and quickly to my questions about the payout process.
---
Vickie Kennedy


3 days ago
BGC IS VERY EXCELLENT thanks all for everything , the support are very helpful. And am very happy tonight i get my payout.
---
Joel Rowe


Aug 13, 2022
Blue GC is a great choice for someone who wants to receive a fast payout. Their model has 5 minimum trading days and also can get the first payout after 14 days. These conditions are one of the best among many prop firms.
---
Archie Carpenter


Aug 10, 2022
Disclaimer: I have not yet been funded with The Blue Gurdian, but currently undergoing a 200k evaluation with them. Rest assured, if BGC continues to stand behind their word and work, this will be the #1Prop Firm to Trade for.
Their customer service is A1, their choice of brokers is A1, their trading parameters is A1, their payout strategy is A1, their price on challenges is A1. What more can you ask for? I'm definitely a fan. Come join me and others as we trade for the best Prop Firm to ever exist on our planet.
---
Beverly Henry


Aug 7, 2022
I had an issue and I contacted customer support. They were so helpful and answered all my questions concerning the payout. I am happy to be a member of this successful community. I have just requested my first payout with the company. Everything was perfect from the first step of paying the challenge till now.
---
Ben Elliott


Jul 23, 2022
Great firm and community in my opinion one of the best with rules and very responsive with support solid prop firm no scam at all.
---
Jonathan Brooks


Jul 23, 2022
I just received my first payout and 100% refunds fees on my 200K challenge account within 3 working days. BGC delivered within their period of time.
---
To get more familiar with Blue Guardian Capital Prop firm, I recommend you watch this videos below:
Here's a video review by Trade Up Youtube channel on how to pass their the first phase of their evaluation challenge
From their packages, we can deduce that Blue Guardian prop firm require traders to trade for a minimum of 5 days with no free trial. Despite the positive trader reviews on the Trustpilot platform, and Youtube as well I would advise you to go over their packages and choose the one that best suits you. However if you are not satisfied with what Blue Guardian has to offer, you might need to check out Citi Trader Imperium and My Forex funds prop firms.
You may also check out our comprehensive and unbiased reviews of all other prop firms on this page >> Prop Firm Reviews.