Earn2Trade is an American company with remarkable funding programs designed with traders in mind. Having been in operation for 6 years and still counting, Earn2Trade has a forex school made up of experienced teachers and successful traders with a strong curriculum for forex and futures education, mentoring sessions, webinars, and individualized education to traders and students.
They also have a trading arm for both their students and general traders who are not currently enrolled to trade and earn from the profits made. You may have finally found the prop company you've been searching for in Earn2Trade. You read that right, 'cause that is how good they are.
This post contains an unbiased review of Earn2Trade prop firm and examines all that makes them different from the host of other prop firms.
For all you need to know about the firm, profit split, faq, support and all, visit this comprehensive page containing their profile in unsparing details.
Location: United States of America
Year of Establishment/ in Operation: 2016 / 6 years
Licenses and Registration: Not Specified
Number of verified traders: Not specified
Amount of  $ payouts : Not specified
Broker: Edge Clear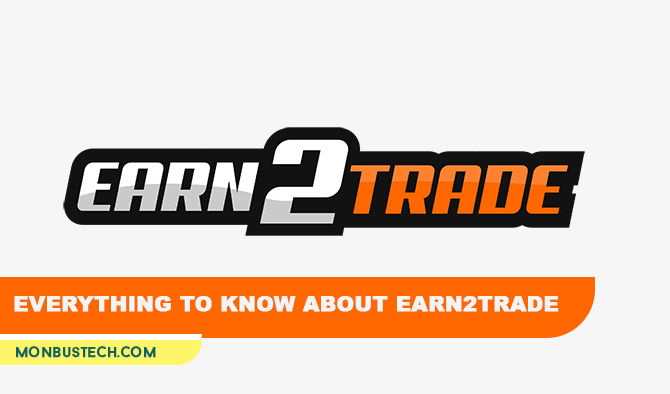 Earn2Trade offers two categories of packages for intending traders in their Trader Career Path and Mini Gauntlet Program.
The Trader Career Path:
costs just a one-time $120 payment for a demo account
has an expected

profit goal of $1,750

comes with an

End Of Day (EOD) drawdown of $1,500

has

a daily loss limit of $350

and a trading position of up to 3 trades.
The Mini Gauntlet program comes at various account sizes and monthly subscription fee.
The:
$25,000 gauntlet account costs $120 monthly subscription fee.
$50,000 gauntlet account costs $99 monthly subscription fee.
$75,000 gauntlet account costs $196 monthly subscription fee.
$100,000 gauntlet account costs $252 monthly subscription fee.
$150,000 gauntlet account costs $280 monthly subscription fee.
For a detailed breakdown of the Earn2trade Packages, Click here.
Earn2Trade offers simple rules for traders to uphold while trading:
Only transact at designated times.
Never go below the daily and weekly loss limits.
Maintain the minimum account balance at all times
READ: What is wrong with Corp Equity Capital?
Three basic things make Earn2Trade unique amidst other prop firms
A trading account for as low as $120
Easy trading conditions and rules
An 80% profit split for customers
The fact that Earn2Trade has been featured in ABC Money, Forbes, Babypips, and Entreprenuer says a lot about their genuineness. As such, Earn2Trade is not a scam prop firm.
While Earn2Trade allows the use of EA, copytrading is highly prohibited.
READ: Prop Firms that Allow Copytrading
Earn2Trade offers the making of a 20% profit on the initial trading capital as their scaling requirement for the increase of a traders trading capital.
READ – FTMO Vs MFF prop firm: A comparison of the heavyweights
They have various blog entries and YouTube videos on their website's blog area about everything its traders could be interested in learning. You can access their blog here
Trading is available for all CME (CME, CBOT, NYMEX, and COMEX) Futures assets. The Micros are also a part of this. However, there is no Forex trading on any of the Gauntlet™ accounts.
They use Finamark Systems and Ninja Trader to do their trading.
Víctor C
1 review ES 
2 days ago
Verified
good way to get access to markets with…
good way to get access to markets with little money ?
---
Robert Blaszczyk
2 reviews PL


7 days ago
Verified
Very good customer service
Very good customer service. Always there and ready to answer all questions. Just completed the evaluation, so i start the funding chapter. As far everything is good and i find E2T the best prop online futures platform out there. Well i heard about the other one but never tried it yet. So yes. 5 stars for e2t for now.
---
edovargas
1 review US


7 days ago
Verified
Good experience
Good experience, the best customer service and they are the best
---
Jeff
2 reviewsCA


Aug 11, 2022
Verified
Great Service
These guys are the best! Fast, friendly and very helpful. Highly recommend
---
Richard Janowicz
2 reviews US


Aug 9, 2022
Verified
very helpful people
very helpful people, just have to ask the right question, LOL.
---
jaswant rajpurohit
1 review AU


Aug 2, 2022
Verified
Totally waste of time
Totally waste of time. The purpose of this business is to take money from customer as much as they can. The system is designed this way.
---
Pieter Vermeulen
1 review ZA


Updated Jul 26, 2022
At first they may seem like they are…
At first they may seem like they are cheap, but you have to pay a subscription fee every month plus data fees when you get funded. You also have to pay reset fee if you reset your account and then still the subscription fee every month. You are very limited with the number of instruments that you can trade. They have exceptions on some instruments on the number of contracts and some instrument are limited so if you do well you make $ 5 on a trade. Compared to other platforms like the funded trader etc, you may think it is cheaper, but in fact you are getting charged for everything. My conclusion is that I would rather use other better platforms that at first may seem expensive, but its a once of fee plus they reward you for passing the evaluation stage.
And don't fall for it that they provide learning materials. The stuff on the platform is so basic that you can buy a book which will cost you $20 and get more from that. If you don't know the stuff on their platform, then you shouldn't be doing this. Then you will just get smoked for fees and resets.
---
Would you mind trying another review resource if you need additional assistance comprehending Earn2Trade procedures or packages? Here are two videos that you might find useful:
Here's a video review of Earn2Trade by Futures Fanatic's Roderick Casilli
You can also check out this video review by Market Stalker youtube channel
Given their 4.7/5 star rating of their 1000+ reviews on Trustpilot, Earn2Trade makes a strong statement to everyone seeking a prop firm to trade with. However, it is very paramount that you understand and comprehend the totality of their policies, their trading terms and conditions, else you run the sorry risk of joining the league of their aggrieved traders.
For a more comprehensive description of Earn2Trade trading rules, packages, withdrawal plans and lots more, click here
You can contact Earn2Trade on their facebook, twitter, linked in, instagram handle here  or see some of their videos on Youtube
You may also check out our comprehensive and unbiased reviews of all other prop firms on this page >> Prop Firm Reviews.