FTMO is a multinational investment firm founded on retail traders, providing traders with a diversified portfolio which aids in overcoming obstacles on the road to financial independence.
A two-step evaluation challenge is used to determine whether a trader possesses the necessary skills to trade; these two steps are the FTMO Challenge and the Verification. The course is especially designed to help traders find their hidden talents.
This post is an unbiased review of FTMO prop firm, what traders have to say based on their trading experience with FTMO. Read On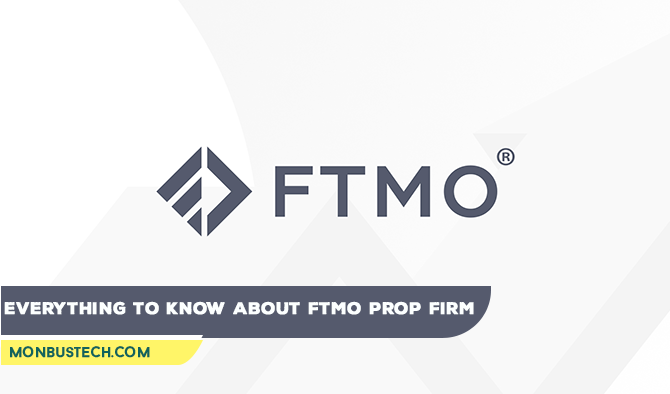 Location: Czech Republic
Year of establishment: 2014
Licenses and registration:
Number of verified traders: un specified
Amount of  $ payouts :
Trading Platform: MetaTrader 4 & 5
Before traders are allowed to trade a live FTMO Account, a challenge is conducted to discover whether the trader is capable of managing risk appropriately and trading responsibly.
For an ultimate breakdown of FTMO packages, Click here.
Ftmo Account and Pricing
FTMO CHALLENGE FEE
Below are the various account sizes and the challenge fee:
The $10,000 account costs €155
The $25,000 account costs €250
The $50,000 account costs €345
The $100,000 account costs €540
The $200,000 account costs €1080
After the payment is verified, the trader is provided the demo account of the account size they paid for and are expected to commence trading on certain given trading conditions.
FTMO offers an 80:20 profit split, while FTMO retains 20% of the profit, you receive 80% of the profit you made on your account. For traders who stick to their scaling strategy, FTMO offers a 90:10 profit share to ratchet things up.
The profit split on the FTMO account is carried out on a monthly basis by default, with the opportunity to request a payout once 14 calendar days have passed since the account's initial trade was placed.
FTMO supports the three most popular trading solutions: MetaTrader 4, MetaTrader 5, CTrader
You can also trade all the instruments and assets that are available on all of those trading platforms.
Without a doubt, FTMO is the best prop company out there. Their trading is open, professional, and equipped with many of resources to ensure the success of each trader.
You Won't Be Responsible for Losses If Any With Ftmo Prop Trading Firm. All losses on the Ftmo account are covered by the trading firm in the event that something goes wrong. Additionally, Ftmo traders have full access to cutting-edge trading applications that might improve their competitive edge.
Additionally, FTMO accepts the use of EA's and copy trading only under strict supervision.
Click here to check out the list of prop firms with instant funding model.
Being one of the industry leading Prop firm,  record has it that since its establishment, FTMO has paid its trader more than $40 million over the last two years. We can confidently assert that FTMO is a legitimate company based on the numerous favorable reviews from verified traders.
To further buttress my point earlier, lets take a look at other traders assessment about FTMO prop firm, i hope after examining the reviews, your doubts are cleared. keep reading.
Erwin


5 hours ago
I just received my first profit split.
I just received my first profit split.
I really like how fast & smooth every transaction (from opening new account up until profit split).
I love the analysis report on my trades, as it shows which areas I need to improve.
All I need to do is to be a better trader & FTMO will take care of the rest.
TH


12 hours ago
FTMO is the Best
Excellent customer support. Always receive payouts in 1-2 business days. Offer several tools and resources to help you develop mentally as a trader.
Ron Don


19 hours ago
Got my refund and payout
FTMO is great, they gave me multiple free redos like they promised (upon finishing the challenge in profit), and once I passed verification and made it to my first payout, they refunded the card I paid on, as well as promptly issued a payout. I couldn't be happier being funded with them.
Bálint Junkuncz


A day ago
I've just completed the substantial…
I've just completed the substantial part of step two (verification).
FTMO looks like a very fair, fast and informative company. (received my credentials for step two 30 MINS. after I finished step one).
I'm very happy with them so far can't wait to become officially an FTMO trader
Fabi U.


3 days ago
Got my first payout last week
Got my first payout last week, everything is working well! great support.
FTMO is the place to level up.
Thanks for all guys
Mohi Pa


4 days ago
So far the best costumer service among…
So far the best costumer service among all prop firm, very good spread, fast execution, beats every prop firm in the industry. Some othe may offer 8% in challenge but in reality they have worse spread and execution. I am looking forward providing good signals and work with FTMO together to generate profit for both sides.
hardeep singh


4 days ago
I am in 90% bracket now…
It's been amazing trading with FTMO. …I am getting payouts from ftmo without facing any problem. I have been scaled up in my 3 100k and one 50k accounts and now I am handling more than 400k altogether and above all I will be getting 90% split which is really awesome.
Ifophia Talents Limited


4 days ago
FTMO is structured to bring out the…
FTMO is structured to bring out the best in Traders. The back office analyse tools is exceptional. FTMO is always innovating and that's a good thing
For more insights about ho to pass the FTMO challenge, see the video below from their official Youtube Channel 
With over 3000 reviews TrustPilot, the comments are satisfactory as Traders are clearly happy with the firm. Kimmel of the Kimmel Trading Youtube Channel in the video below, narrates his trading experience with FTMO, the good and not too good aspect of his trading.
Conclusion
With no iota of doubt, FTMO prop firm is one of the giants in the forex market. Traders review on Trustpilot platform as well as YouTube is also encouraging. There are no many better prop firms out there better than FTMO!
For more Prop Firm reviews, click here
Read more Posts on FTMO, check any of the ones below: