The Funded Trader is one of the well-known prop firm in the forex market which offers traders from all around the world funded accounts up to a staggering $1,500,000. Created by The Forex League and VVS Academy, two key players in the forex market, in response to the numerous problems discovered in a thorough analysis of trading on pre-existing prop firms, the Funded Trader program provides traders with improved trading experience, thereby providing solutions to a wide range of problematic issues that the forex community is currently facing.
This post is an unbiased review about Funded Trader, what makes them different from other prop firms as well as traders good and not too good experience in the course of trading. This post will also help you make an informed decision as to which prop firm best suits your trading skills.
For a detailed examination of The Funded Trader Program and Policies, click here.
Location: Liberty Hill, Texas 78642
Year of establishment/No. of years in operation: 2021 / 1 year
Licenses and registration: yes
Number of verified traders: unspecified
Trading Platform: MetaTrader 4/5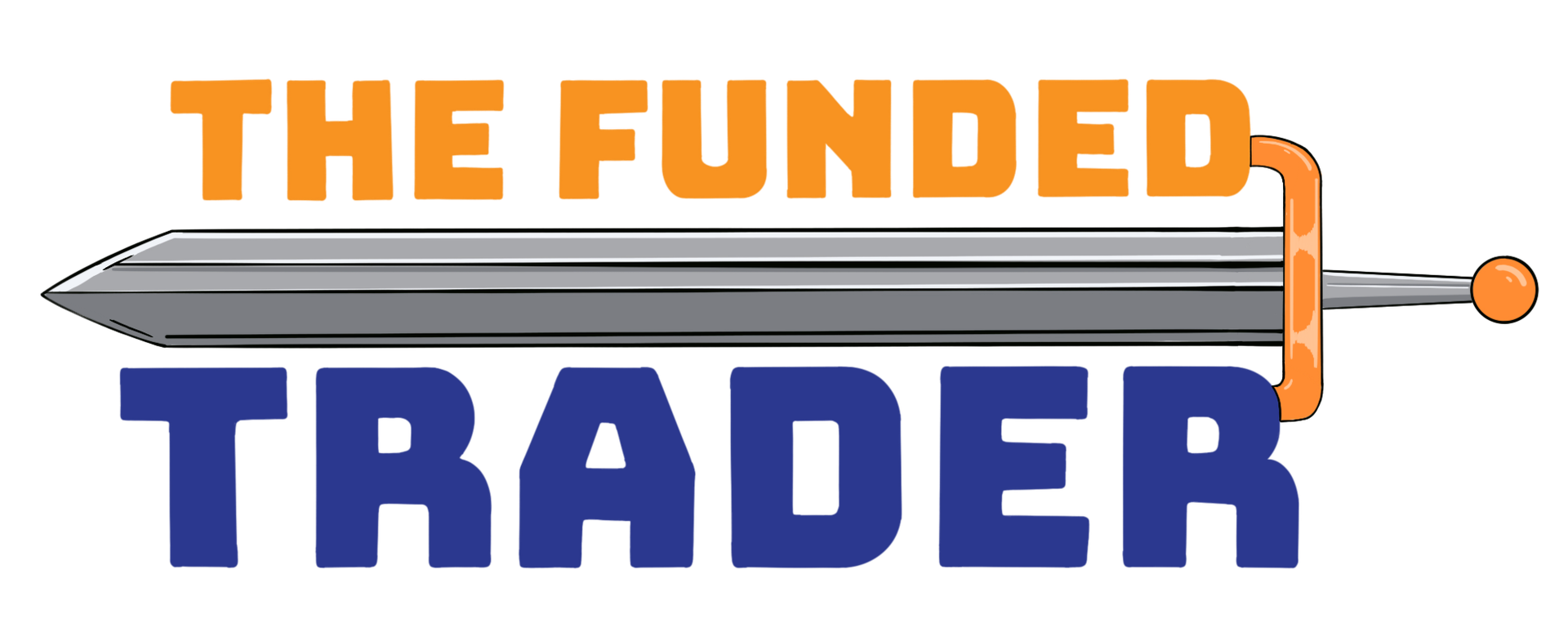 In contrast to some prop firms who provide instant funding options, Funded Trader offers funding through the evaluation challenge as prospective traders must first complete the evaluation process before being funded. Their evaluation challenges are in three kinds: The Standard, Rapid and Royal Challenge with each kind having 2 phases and several account sizes under it.
READ: Pros and Cons of Evaluation Challenge
The Standard Challenge Package:
The Standard Challenge Package has 4 variety of account sizes under it. They are listed below along with their pricing:
The $50,000 account size costs $315
The $100,000 account size costs $549
The $200,000 account size costs $949
The $400,000 account size costs $1898
The Rapid Challenge Package:
The Rapid Challenge Package has just 3 variety of account sizes under it. They are listed below along with their pricing
The $50,000 account size costs $299
The $100,000 account size costs $499
The $200,000 account size costs $899
The Royal Challenge Package:
The Royal Challenge Package has 4 variety of account sizes under it like the Standard challenge. They are listed below along with their pricing:
The $50,000 account size costs $289
The $100,000 account size costs $489
The $200,000 account size costs $939
The $300,000 account size costs $1399
To find out more about how each package works and the requirements refer to my comprehensive post about The Funded Trader Profile here
Here are a few things that make The Funded Trader peculiar from tons of other firms:
They provide traders with a variety of account categories and policies from which traders could choose what suits same.
The least profit split a trader is entitled to is a whooping 80% which would have taken several rounds of scaling in dealing with other firms.
Cheap account sizes as you can get an account for as low as $289
The funded Trader prop firm does not offer education to their traders.They also have social media pages for traders to connect with them;
Instagram account with 22.4k followers, Youtube channel with 9.84k subscribers and 179 uploaded videos.
READ: How to Become a Prop Trader
Funded Trader provides 100:1 leverage for trading forex pairs (200:1 during evaluation), 40:1 leverage for trading commodities, 20:1 leverage for trading indices, and 2:1 leverage for trading cryptocurrencies.
READ MORE: Funded Trader Vs Surgetrader – The comparison of "Traders"
With Funded Trader, there is no cause for Alarm, Funded Trader is Legit. Over 1,000 unblemished evaluations on Trustpilot is another powerful argument in favor of their already strong validity. Check a few o them below:
Lance Winslow


Aug 2, 2022
Good Customer Services
My coworkers and I are counting on Funded Trader to be the most brilliant partner possible throughout this evaluation phase. Even though I am well-versed in theory, their hands-on experience allows me to pick it up swiftly. As a result, I've meticulously planned out every step of the trader's expertise using FT. Now it's your switch to be a part of the learning process for proficiency.
---
Compounders – Satoshi Nakamoto


May 13, 2022
I usually don't like to write a review…
I usually don't like to write a review but Funded-Traders really helped from the start. It's the only prop firm I know of that allowed to me trade with the broker of my choice. Trading others pairs than forex was really helpful for me.
---
Pamela Nkambule


Mar 2, 2022
I can't thank Chris enough!
Since I've just begun, I've had a terrific time. Incredibly helpful customer service so far. In the event that I ran into any troubles with the transaction, Chris's support was there to assist me at every stage. No complaints! The opportunity to conduct business and level up with FT is one that I'm enjoying.
---
Raymond Rodriguez


Feb 28, 2022
I can rate the experience four stars
I can rate the experience four stars, everything was as you explained it would be, but I'm still a little confused as to how you will keep track of my progress moving forward, can someone please try to explain that to me so that I'm clear and understand the process.
---
Charlie Giddings


Nov 16, 2021
Just passed the Midway point of my evaluation
It's been an incredible experience working with the Funded Trader, especially throughout the evaluation phase. As long as I can reach Chris, I'm certain that I'll always seem to have access to the help I need. The feedback from the whole team has been great and The Head of Customer Services (Chris) has definitely given the blueprint to great support.
---
Here is a video assistance straight from their youtube channel, and I'm positive it'll be of some help.
Their impeccable 4.9 rating on Trustpilot, and a 94% excellent review of their over 2.5k on Trustpilot says one thing: with a clear understanding of the market and an adequate trading skill set, you cannot go wrong with a fantastic prop firms like The Funded Trader.
Hurry now! What are you still waiting for when you can be their next funded trader?
For a more comprehensive description of The Funded Trader trading rules, packages, withdrawal plans and lots more, click here or visit their website: The Funded Trader Program
You may also check out our comprehensive and unbiased reviews of all other prop firms on this page >> Prop Firm Reviews.