My Forex Funds, (MFF), as often called, is one of the newcomers in the prop industry who have remarkably ascended quickly up the ladder to compete with the household names in the prop market. Established in 2020, MFF provides traders across all countries with an equal platform and trading opportunity.
With trading rules that are quite easy to abide with, and almost no restrictions on trading practices, My Forex Funds makes a strong case for themselves that every smart intending trader should consider.
This article provides a balanced assessment of all you need to know about their trading operations and evaluates the opinions of their current traders as given on Trust Pilot.
For a detailed exposition about MFF, their packages, profit splits and FAQs, click here.
Location: Canada
Year of Establishment/ in Operation: 2020 / 2 years
Licenses and Registration: Registration Number 1264617-0
Number of verified traders: 180,000+
Amount of  $ payouts : Not specified
Trading Platforms: MT4/5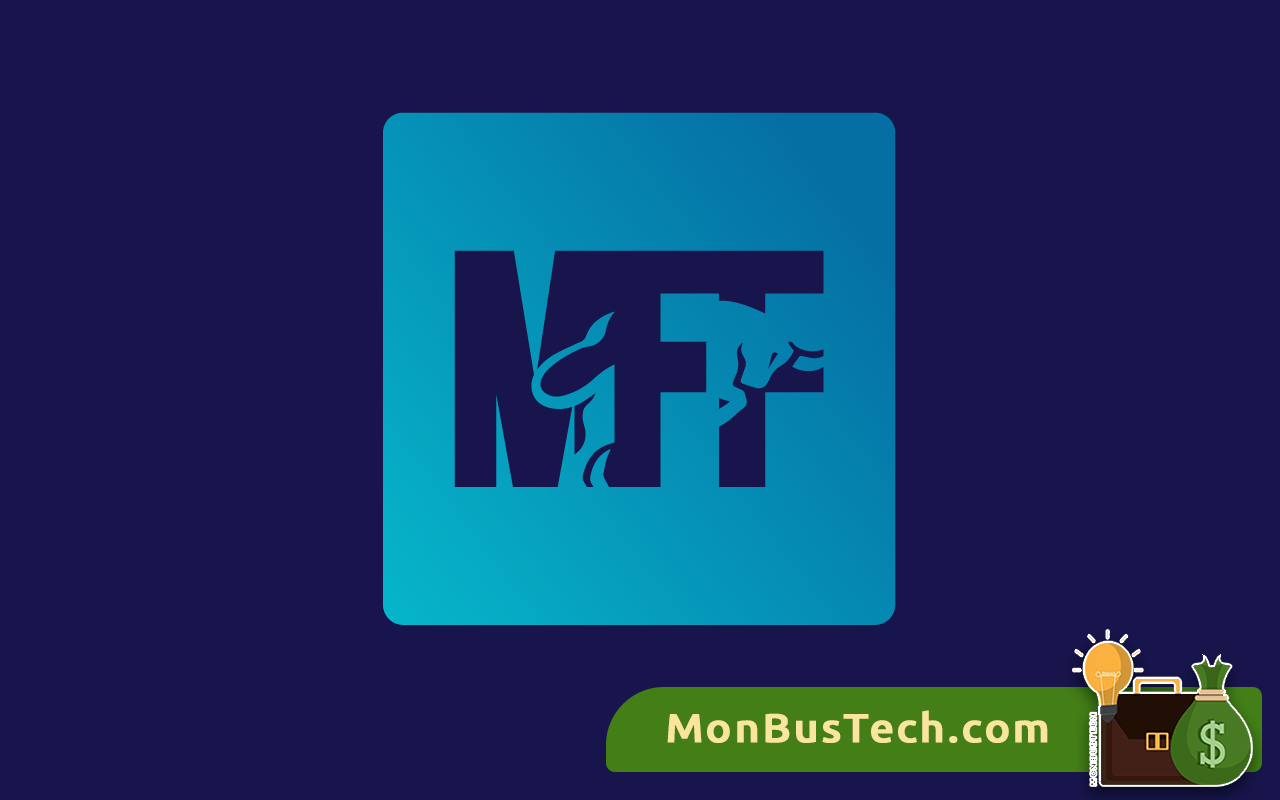 My Forex Funds offer three main packages that incorporates all manners of traders and the level of their trading expertise level. There is the Rapid Package for traders with some experience, the Evaluation Package for the experienced traders, and the Accelerated Package for traders who trade full time for a living.
MFF Rapid Program
The My Forex Funds Rapid account program is designed to compensate traders for their efforts while evaluating the trader as they gain experience using a trial account. The accounts range in size from $10,000 to $100,000. Withdrawals are on the monthly basis. Below are the account sizes and their pricing:
Rapid Package Account sizes and pricing
The $10,000 account costs $99
The $20,000 account costs $189
The $50,000 account costs $399
The $100,000 account costs $749
MFF Evaluation Program
Through the MFF two-step evaluation challenge, prospective Funded traders can demonstrate their FOREX, CFD, or commodities trading expertise. Similar to the rapid trading accounts, evaluation trading account sizes range from $10,000 to $200,000. Profit-split payouts take place once per month during the first month and then every two weeks after that. Below are the account sizes and their pricing:
Evaluation Package
The $5,000 account costs $49
The $10,000 account costs $84
The $20,000 account costs $139
The $50,000 account costs $299
The $100,000 account costs $499
The $200,000 account costs $979
MFF Accelerated Program
The accelerated program is a direct funding. Traders opting for this program get funded immediately without any delay as experienced in the other two funding programs. Below are the account sizes and pricing of the accelerated package:
Accelerated (Instant Funding) Package
The $2,000 account costs $99
The $5,000 account costs $245
The $10,000 account costs $485
The $20,000 account costs $970
The $50,000 account costs $2,450
Want a detailed explanation of their packages? Click here…
Absence of national boundaries The company accepts traders from all over the world.
An impressive 92% positive reviews on Trust Pilot
Holding weekend trading is allowed is allowed on their Rapid and Evaluation accounts, except the Accelerated account.
They allow hedging which a lot of firms don't allow.
A high and uncommon 12% drawdown
The company operates very few set of rules that are not stringent and easy to comply with.
Traders must trade for a minimum of 3 days per week.
The login parameters must not be changed under any circumstances.
Heard OF True Forex Fund (TFF)? Check Out Who They Are And What They Do Here…
Yes. As long as traders are copying their own deals from their own accounts, they are permitted to employ a trade copier. However, if they are copying deals from another source, it is NOT permitted.
READ: Prop Firms that Allow CopyTrading
On all their Evaluation and Rapid accounts, they offer a 1:100 leverage. However, for their Emphatic account, they offer a 1:100 for Forex and metals, and 1:50 for Indices.
Your account size will be boosted by 30% if you made a profit of 10% or more over the course of 4 months, at least 2 of which were profitable.
On their website, they provide a private blog with a number of in-depth postings that inform traders of all there is to know about the firm's operations and services.
Forex, metals, indices, and cryptocurrencies are the available instruments available to be traded.
They use MT4 and MT5 to conduct their trading operations.
MFF is not a scam firm as they are licensed and registered with the Canadian government. Their 4.9 out of the overall 5 stars on Trustpilot says a lot about their genuineness too.
READ: MFF Vs FTMO – A Comparison of the heavyweights
We consider the traders' Trust Pilot reviews to provide a more accurate assessment of My Forex Funds prop company.
Jocel Tolentino
2 reviews PH


2 hours ago
Best forex prop firm of all
I'm so excited to announce that I got my first payout in my forex funds account. This is the best prop firm of all. Highly recommend this prop firm to all my friends, family and to all trader in the world. Keep up the good work MFF team. Have a great day! Cheers!!
---
Petros
3 reviews GR


2 hours ago
Real professionals, facilitating an amazing Trading experience through clear rules and excellent support. I appreciate that MFF primarily focus on the trader and give the opportunity for no limit growth. Regarding the payouts I couldn't imagine faster and better procedure.
---
Shahid Malik
4 reviews PK
---
Benny Benny
1 review US


5 hours ago
The greatest prop firm i ever…keep on track myforexfund…great customer services also..sean is great
---
Kevaughn Chelsea FC Campbell
1 review JM


7 hours ago
Just wanna say thanks for Sean, he is a good customers service rep, he was very helpful and replied very quickly, very reliable, thanks myforexfunds
---
Young Drew
4 reviews US


2 days ago
Another week with no payout
Another week with no payout. Excuses, excuses, excuses. Every week it's a new excuse. These guys are not legit. Do not waste your time or money.
---
DSW
2 reviews GB
---
Below is a vdeo review by Kimmel Trading that further explains some of MFF's trading policies. You really should check it out:
Even though MFF came in relatively recently into the Forex Market, they have quickly risen up the ranks as one of the top-ranking firms with a large customer  community base. With a great reputation and impressive 92% excellent reviews on Trustpilot, MFF is easily one of the first five names that comes to the mind of whoever is quite vast in the knowledge of the prop industry.
One thing is certain, and that is this: MFF can be trusted.
You may get in touch with My Forex Funds via their Facebook, Twitter, Instagram, or Discord handles.
Click here for a more detailed explanation of their trading policies, packages, withdrawal policies, and much more.
You may also check out our comprehensive and unbiased reviews of all other prop firms on this page >> Prop Firm Reviews.