As a foreign broker, SpeedUp Trader provides traders access up to $600,000 trading capital, and a promising 80% profit split. Based in New York, they are among the best in the business for futures funding in addition to forex trading.
This article provides a balanced evaluation of the Speedup Trader and examines traders opinion of the Speed Trader prop firm on Trustpilot.
For an unabashed description of Speedup Trader policies, plans and packages, click here
Location: New York
Year of establishment; 2020
Licenses and registration: 33741
Number of verified traders: unspecified
Broker: Not Specified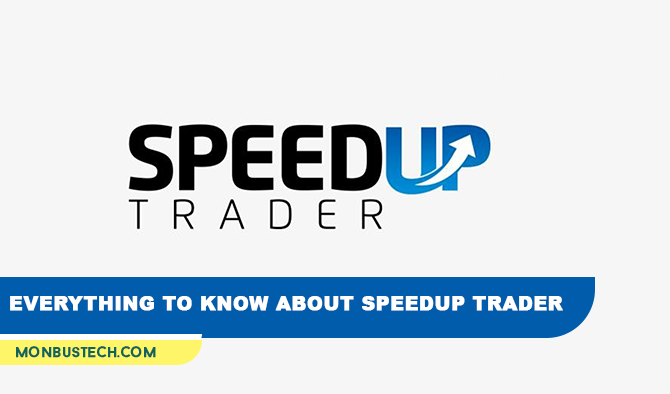 Speedup Trader prop firm offer three account Types to traders which are at the following prices on a monthly subscription basis:
The $25,000 account costs $150 per month
The $50,000 account costs $160 per month
The $100,000 account costs $130 per month

Bear in mind that you get to keep the first $7,000 in profits and 80% of anything you make after that. Take however long you need to reach your profit target, but make sure you trade for at least ten days.
Speedup Trader Account Sizes Rules
Following your selection of an account—forex or futures—there are a few considerations to make. You must abide by the rule for all accounts.
$25,000 Account
The following rule applies to the $25,000 account
-15 trading days minimum
-$1,500 profit target
-3 Contract maximum
-Daily loss limit of $500
-Maximum Drawdown of $1,500
-Must close positions by 4:10 P.M. Eastern time.
-May not trade through major news events.
$50,000 Account
The following rule applies to the $50,000 account
-15 trading days minimum
-$3,000 profit target
-6 Contract maximum
-Daily loss limit of $1250
-Maximum Drawdown of $2,500
-Must close positions by 4:10 P.M. Eastern time.
-May not trade through major news events.
Earn up to a 100% Profit-split with The5ers. Find out how here
$100,000 Account
-15 trading days minimum
-$6,000 profit target
-9 Contract maximum
-Daily loss limit of $2,500
-Maximum Drawdown of $3,500
-Must close positions by 4:10 P.M. Eastern time
-May not trade through major news event
Speedup connects to over forty trading platforms which favors traders and allows them the choice to trade with any platform they desire.
In addition to a 1:100 leverage, Speedup Trader pay for your data while you trade. While using a US exchange, any data fees incurred have already been paid for.
READ: Get funded with the Funded Trader Program here  
Select the trading account size you like, and you will be set up to practice a trade on the LIVE market.
If you pass the test, your account will get funded under the same conditions as your successful trading test.
After getting funded, Speedup provides you with a trading platform, so you don't incur platform fees
While choosing prop firms to trade with, it is important to make research about the firm so as to have an in debt knowledge. A look at what other Traders have to say, will also be of great help to you. For reviews, TrustPilot will be our guide.
David Koepke


Feb 20, 2022
We passed the evaluation then the trouble started. They don't use bad data but they did institute 2 rules by email after we signed the contract, which they used against us to close the account a few weeks later, after we reset the live account for $500 once. They seem more interested in gouging beginning traders than they are in making winning traders. Stay away probably. All rules should be clearly stated in the contract in the beginning, not in one line emails after the fact
---
Jorge Luis Ramirez David


Aug 5, 2020
I have been in speeduptrader for approximately 10 months, and in my experience I find that it is one of the best companies in the field, it makes payments every week and once you earn the fund you do not have to maintain any monthly payment. The only thing I can say is that perhaps the news rule could be smaller, with less inoperable news.
---
Khalil


Aug 3, 2021
Is big scam dont try it !!!
Is big scam nobody replay for request, no support for trader no level 2 data market, free platforme are useless. is bad experiences uprofit, oneup trader and topstep are best,
i demanded refund and canceling my test , my support dont reply to my request since 4 day, you take my money for nothing
---
Sebastian Sagan


Dec 28, 2020
Highly unprofessional company.
Highly unprofessional company.
I had an issue with my account, be no one is interesing, the account is blocked, days are passing but the support don't care as long as they took their money.
They bring you by their attractive promotion then block your account for no reason, oneuptrader is much more fair and do not cheat on people.
---
Victor Medina


Sep 18, 2020
100% Satisfied
I am totally satisfied with the attention I have had from the Speed Up Trader team.
Constructive note: They can improve the response time of emails, and regarding the deposit of withdrawals you should ask the trader if he agrees that the deposit is made in PayPal or his bank account
---
Need another tool to help you understand what they do better? Here is a video review from The Diary of A Trader youtube channel.
Below is another video that might be of immense help from Day Trading Academy
SpeedUp Trader Legit Or scam? Well, since SpeedUp Trader is an offshore broker, not regulated or licensed, the quality of their reviews only adds salt to injury. There are far better prop firms out there that you can consider trading with.
You can get a comprehensive insight into the things you need to consider before choosing a prop firm in my exclusive post that you can read here:
READ: 10 things to consider before choosing a prop firm
You may also check out our comprehensive and unbiased reviews of all other prop firms on this page >> Prop Firm Reviews.