The5%ers have cemented themself as one of the major force to reckon with in the prop industry. Launched in 2016 by two seasoned Israeli forex day traders, Gil Ben Hur and Snir Achiel, they have since emerged and remained a top prop company.
Given their enormous trading capital offer of up to $4,000,000, which is complemented by their trader-friendly growth program that offers incredible and unusual career enhancement programs for Forex traders all over the world, it is hardly surprising that there are only good words about them from almost every traders' lips.
This article provides an unbiased analysis of their trading programs and evaluates their traders opinions based on their firsthand experiences.
For a comprehensive detail about who The5%ers are and what they do, click here.
Location: Israel
Year of Establishment/ in Operation: 2016 / 6 years
Licenses and Registration: Registered in Israel with the Company Number 12553363
Number of verified traders: Not specified
Amount of  $ payouts: Not specified
Trading Platform: META 5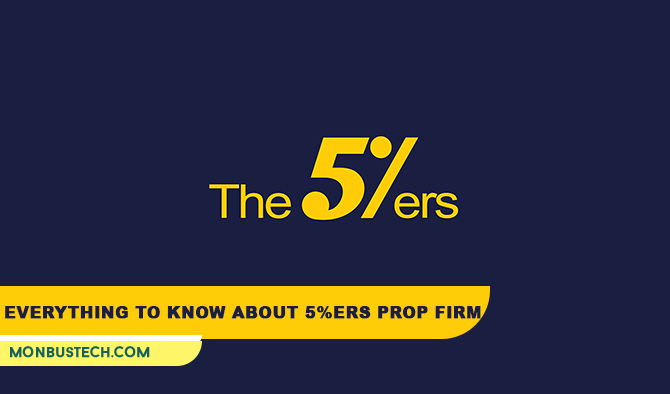 The5ers offer both Evaluation and Instant Funding Packages to meet the needs of traders of all calibers, the learner and the experts.
Their evaluation package entails an initial deposit of €50 after which a trader is placed on a demo account with three stages. If the trader succeeds on all stages, they are required to pay the remaining €250 for a transition into a live account.
READ: No Evaluation Prop Firm – Forex Prop Firms that Do Not Require Challenge
They offer three account sizes for their instant funding packages;
A $24,000 instant funding account costs €235
A $40,000 instant funding account costs €385
A $80,000 instant funding account costs €745
Aside from the maximum drawdown limits that traders must ensure they maintain, there are no difficult trading rules with the 5ers.
Here are a few things that make the5ers different from most prop firms around
The opportunity of an instant funding account
The offer of up to $4,000,000 trading capital which is the largest in the entire industry
A one-time subscription fee.
One of the fastest scaling plans in the industry
Non-stringent trading rules
Considering the flurry of positive reviews from their traders on Trust Pilot which we will get to in a bit, the5ers is not a scam prop firm firm. They also provide a detailed account of their journey soo far on their website. You can click here
While the5ers allow the use of EA, traders are seriously forbidden from copy trading, as that could lead to the banning of such account.
READ: Prop Firms that Allow Copytrading
The5ers operate a leverage ratio is 50:1 on all their trades.
The5ers offer an excellent, feasible scaling approach. Every level has an attainable milestone goal that varies based on the initial investment, and as each goal is attained, your initial investment is doubled.
In order to successfully educate their traders, the organization provides a list of potential subjects that their traders would find interesting. To begin, just click the "Trading Resources" option on their website.
The5ers' trading instrument is restricted to forex's major currencies and their combinations: USD, EUR, GBP, JPY, CHF, AUD, NZD, CAD.
The5ers offer their trades on the MetaTrader 5 Platform (MT5)
We move over to Trust Pilot to acquire unbiased ratings of traders from people who have really done business with the5ers.
The5ers Review on Trust Pilot
A.J.
1 review US


3 days ago
Verified
Recently qualified and funded trader
I have recently qualified to become a funded trader with the 5%ers. There are so many good things to say about the 5%ers from their programs, support, educational webinars, trading room and much more. Just like any other firm you have to produce and achieve certain account and trading targets. I highly recommend them to anyone interested in trading for a prop firm.
---
Jose Ortiz
1 review US
4 hours ago
Verified
I made it!
Since the first time that i saw that the 5%ers gave me 6 months to complete te goal,i said to myself ….this its the company that i am going to work with….thanks for you all guys
---
Martin Bahnson, CEO, civil engineer, Denmark
5 reviews DK
6 days ago
Verified
High 5 to the fivers
High 5 to the fivers.
The staff is 100% for the traders. My best experience with a prop firm yet.
They do what they can to help and support traders to be their best.
The programme is the best in the market because of the low leverage so you really can master your process while building up your account in a slow and steady pace
---
JC
5 reviews GB


3 days ago
So far great!
Is it possible to make a app for stats including myfxbook, normal dashboard, everything generally as well as sharing with other traders in the firm? Thanks!
---
SNDH
2 reviews NL


Aug 8, 2022
I had difficulty understanding the…
I had difficulty understanding the trading objective and opening my account. Customer support helps me to understand everything with much clarity and with examples. They are very much active, spontaneous, and helpful.
Thanks to Hannah, Ruben, and Alex.
---
Shadreck Kurasa
3 reviews ZA


Jul 22, 2022
Provide another payout Option
They claim that they accept all nationalities to trade with their fund but their only payout option DEEL excludes other nations. At least include WISE for those not able to register with DEEL since it does not accept all nations
---
Chris Tonks
30 reviews GB


Jun 16, 2022
 
Tried live chat and it's impossible to get hold of anyone. I'd of loved to have a chat with customer service about the freestyle plan, looks like my sort of thing. Put me off a bit when trying to contact someone without success. The robot kept asking for an email although I gave it twice.
---
Here is a video review from Dillion Grech that will help you understand The5ers trading policies better:
You can contact The5ers on their Twitter, Facebook, Instagram handle here or see some of their videos on Youtube
For a more comprehensive description of The5%ers trading rules, packages, withdrawal plans, and lots more click here  or visit their website
You may also check out our comprehensive and unbiased reviews of all other prop firms on this page >> Prop Firm Reviews.