True Forex Funds is another newcomer in the forex industry with the vision to provide a profitable platform for prop traders all over the world. Based in Hungary and with a fast growing traders-community, True Forex Funds (TFF) lives up to the tin by providing traders with a variety of account sizes from $10,000 up to $200,000 at quite affordable prices that suits the various financial capacity of traders.
The TFF packages are designed in such a way that there is an offer for everybody. Interestingly, they are still looking for traders with applications open to people from 110 countries. Yours is most probably part.
This article provides a fair evaluation of True Forex Funds, investigates their trading practices, and, of course, makes room to consider what their present traders have to say about them on Trustpilot.
For A Comprehensive Description Of True Forex Funds' Profile including their Plans, Pricing, FAQs and many more, click here
Location: Hungry
Year of Establishment/ in Operation: 2021 / 1 year
Licenses and Registration: Not Specified
Number of verified traders: Not Specified
Amount of  $ payouts : Not specified
Broker: IC Markets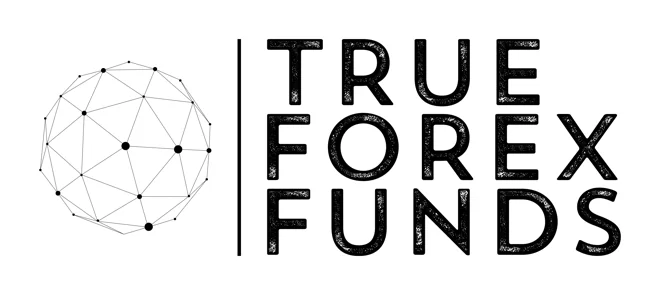 True Forex Funds offers 5 varieties of evaluation packages for traders to choose from and pass before they are granted funded  accounts that suits each evaluation account.
These are the prices:
$10,000 live account costs $89
$25,000 live account costs $189
$50,000 live account costs $299
$100,000 live account costs $499
$200,000 live account costs $998
READ: Prop Firms that offer Instant Funding
True forex funds offers a variety of leverages based on the instrument a trader is trading.
Forex pairs, metals, indices and energies traders are expected to trade with a 1:100 leverage
Cryptocurrencies traders are expected to trade with a: 1:5 leverage
Stocks (dma equities) traders are expected to trade with a 1:10 leverage
Changing the Meta trader password is not allowed. If violated, the trader's account would be immediately suspended.
Max daily loss (5%) and max overall loss (10%) must not be exceeded.
With no imposed time constraints, they provide some of the greatest trading circumstances in the prop market, giving traders more time to concentrate on their trading without feeling pressured by deadlines.
They use cutting-edge technologies to give their customers an excellent trading experience.
Their clients can access a wide range of top-tier goods and services in one location thanks to a comprehensive dashboard.
Traders can quickly transition from demo to live funded accounts because there is no minimum trading day requirement, in contrast to what is the case with several other firms.
In order for trader convenience, they offer weekend and overnight trading services.
READ: TFF Vs FTMO
While TFF does not allow the use of ea and robots, they however allow copy trading in these manner:
Copy trading between true forex funds accounts;
Copy trading from funded to evaluation accounts and vice versa;
Copy trading between true forex funds account and external accounts.
READ: Prop Firms That Allow Copytrading
TFF offers a quarterly scaling plan for their traders with the simple requirement of trading profitably for 2 out of the three months which is compensated with a 25% increase on the trader's capital.
Tff provides educational services for their customers via a blog tab on their website.
Established in 2021. TFF has not had enough time to build an impressive track record that other top firms have. But as for whether they are genuine or not, their 4.5/5 star rating on trust pilot makes a strong case in their favor.
READ: Audacity Capital – a Prop Firm to Trade With? Find out Here
True Forex Funds Review on Trust Pilot
Scottie pippage
3 reviews us
So far everything is excellent
So far everything is excellent! They have a great dashboard, very few rules to bog you down and great customer service (although i wish it were available on weekends). The prices are competitive and they have no lame minimum trading time or trading day rules to become funded. If and when i get my first payout and if it is completed on time in a timely fashion, i will update the review and move them to 5 stars. But for now, other things that are notworthy is the ability to trade crypto on the weekens. I am a fx and indices trader for the most part but was able to trade crypto this weekend to hit my phase 1 challenge target. That was really nice. The executions are the fastest i have seen (even faster than mff if you read my review for them) and the spreads are excellent. I am yet to experience any slilppage either which has become bad over at mff. i think these guys may be the future best prop firm. Time will tell.
---
Nick testet
4 reviews de
Good offer, good support & no problems with payouts!
---
Ishola azeez
3 reviewsus
5 days ago
Excellent and well pleased with the…
Excellent and well pleased with the platform and payment of withdrawals.
---
Kasun lakshitha
1 review lk
 Best prop firm in the industry
Got my first payout on time. Really happy to work with them. Support is top notch
---
Derrick m.
2 reviews us

6 days ago 
Life changer company
They are legitimate, but you must be patient and adhere to the rules. They arrived in my life just when i needed them most. Now i am capital maximized. Lately i mad funded profits. My initial fee was promptly paid back, and i received the 80% profit split. Trading for a prop firm and receiving 80% every two weeks is quite beneficial.
---
Dorna sadeghi
1 review
The worst company!!!!!
The worst company!!!!!
After earning profit they block your account and do not answer any emails.
It seems they don't have enough capital to pay for clients….
Stay away from this company!!!!!
---
George
2 reviews ng
The commission on their account is one…
The commission on their account is one of the highest i've seen.
Then no discounts, even for traders that already bought a challenge with them.
Takes a while to get your account credentials too
---
Check out this video review from LP trading for more light about true forex funds and their operations
With the reviews on the trustpilot platform, traders have different experiences with TFF, both the good and the not so good. You may need to consider other firms with not so controversial reputations. My reviews on a host of other prop firms will definitely help. You can use the link at the bottom of this page.
In the meantime, have you got grievances or questions for the TFF team? You can contact them via their social media handles by clicking any of your preferred platform out of these: Facebook, Discord, Instagram Or see some of their videos on Youtube
For a more comprehensive description of True Forex Funds trading rules, packages, withdrawal plans and lots more, Click here  Or Visit their website
You may also check out our comprehensive and unbiased reviews of all other prop firms on this page >> Prop firm reviews.