Corp Equity Capital is one the newest prop firms established about a year ago (July 2021). Corp Equity Capital is an instant funding prop firm and at the samme time, has an evaluation packages for intrested traders.

Corp Equity Capital is currently offering qualified traders a huge sum of funds upto $5 milllion to manage, at the same time, they have a wide profit split ratio of 90:10.
Do you presently trade forex or do you intend to trade but are unsure if True Forex Funds actually lives up to its name? While you may feel alone, you are not. I'm willing to assist, so, keep reading.
On this page, you will find all the up-to-date information you need to Know About Corp Equity Capital funded Program, Details and background of the firm, Corp Equity Capital Profit Split, Corp Equity Capital Max Allocation, How To Become a Funded Trader with Corp Equity Capital and Also Answers to their Faqs.
Who Are They and What Do They Offer as Prop Firm?
Corp Equity proprietary firm was established in July 2021. As a newly established prop firm, Corp Equity capital has the fastest growth strategies in the prop industry and offers capital up to $5M. They have two funding options and a variety of capital sizes to accommodate all Traders.
The Corp Equity Capital has three program
One Step Evaluation
Two Step Evaluation
Direct Funding

The professional traders choice is on the right. There is a contact box for you to fill out if you are already a consistently profitable trader who is set up for asset management. The Firm should provide you with a customized arrangement for handling your capital. In most ways, the one-step task is as easy as it seems.
Similar to the FTMO challenge, but shorter and with somewhat different regulations. With a daily drawdown cap of 3% and a maximum drawdown of 12%, the profit target will be 7% in figures. 90 trading days, 1:100 leverage, and any trading strategy are all available to you. Once you're successful, you'll get your money back plus a split of your profits every two weeks with the same restrictions on losses.
The Instant funding approach does exactly what it says. In exchange for a greater cost, you get immediate access to a funded trading account. The account will be managed and drawn down under the same tight guidelines. You will have to pay for another funded account since you will lose access to your instant funded account if you break the restrictions.
Corp  Equity Capital prop firm regulations are pretty standard and are followed by the majority of the top firm in the sector. The methods for withdrawals and payments are also quite common. The firm offers a one-step verification and an instant funding methodology for the actual funding.



Prop firms are increasingly relying on scaling plans to make sure that their capital will keep growing, just as it would if they were compounding their own profits.
Although Corp Equity has a scaling plan, The traders' two accounts can each have a maximum value of $2.5M, according to the webpage. The scaling plan calls for CEC is a 100% growth for every 10% increase in our own profit. This implies that the corporation will double your funding if you are able to make a 10% profit.
It's wise to carefully read reviews that other traders have left when selecting the best prop firm to trade with.
To trust Corp Equity Capital as a prop trading company would be premature for now. The company doesn't exactly have the best evaluations, and the website is filled with numerous errors and inconsistencies, which leads me to be extremely wary.
Corp Equity capital FAQ's
What platform does Corp capital Trade with?
corp equity prop firm trade with the popular trading platform METATRADER4.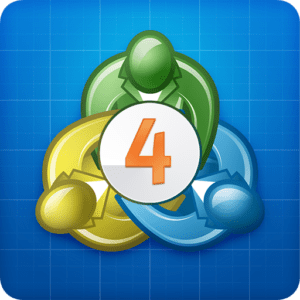 Corp Equity payout
You receive payment for after 30 days in the first month of being financed, and withdrawal requests can now be made every two weeks [15 days] following that. Currently, there are two withdrawal options: bank wire [bank transfer] and cryptocurrency (BTC, ETH, USDC, USDT).
Corp Equity Capital refund Policy
With the first profit split, the trader is given back the one-time cost (for the evaluation).
Purchases cannot be returned or refunded.
Phone: +44 0203 747 7260
Support: support@corpequitycapital.com
Business: sales@corpequitycapital.com
Address: Kemp House, 160 City Road, London, United Kingdom, EC1V 2NX
Company Number: 13497872