FTMO Proprietary Firm
FTMO is a trusted, renowned, and top proprietary firm in the world with active traders in over 180 countries. FTMO currently offer traders up to 400,000 USD and has a  Scaling Plan to help them grow.
In this post, you will find detailed information about FTMO, FTMO legality, packages, challenges and verification, How to join FTMO, FTMO withdrawals and profit splits, verified FTMO reviews by traders, FTMO Scaling plans and other FAQs. Sit and let's go on a ride!

FTMO – What Is FTMO? Who Are They?
Meaning of FTMO: FTMO is a proprietary firm that offers liquidity and remote capital access to individual retail traders around the world. Traders who apply and pass FTMO verification are offered a placement in the FTMO Proprietary Trading firm, where they can remotely manage up to 400,000 USD. As an FTMO Trader, you are eligible to keep up to 90% of the profits you generate.
FTMO is an international investment company based on retail traders which offers a diversified portfolio to investors and help traders beat their path to financial independence. To ascertain if a trader has all the qualities to trade, a 2-step evaluation course is carried out, these two steps consist of the FTMO Challenge and the Verification. The course is specifically tailored to discover talent within a trader.
Traders are offered a placement in the FTMO Proprietary Trading firm, where they can remotely manage up to 400,000 USD and continuously grow the account according to their Scaling Plan.
FTMO Challenge
How To Get Funded By FTMO: To get funded or to be eligible to become an FTMO prop trader, you must go through two stages of tests to evaluate your skills. This is popularly referred to as "Challlenge".
FTMO has a two-step verification process 1. Challenge 2. Verification They are clearly described below.
FTMO Challenge
The FTMO challenge is the first step of The Evaluation process. Before traders are allowed to trade with the FTMO Account, a challenge would be carried out to ascertain if the trader can manage risk properly and Trade responsibly.
The FTMO challenge stage has reasonable rules, where the profit Target is in balance with the drawdown allowed to take by the firm, this is called the Trading objectives. As soon as all the Trading Objectives of the FTMO challenge are met, the trader can proceed to the verification phase.
2. FTMO Verification
The FTMO verification is the second & final stage of the new trader evaluation. The purpose of the Verification stage is to test your trading consistency. This is expected to take another 30 days. Traders are required to make at least 5% profit on the account they are applying to get.
Just like the challenge stage, traders do not need to wait for the entire 6o days to complete this stage, however, a minimum of 10 days of trading is required. After the trader has successfully passed the verification, then, such will proceed to the final stage where they are offered an FTMO prop account and trade as desired ( follow FTMO trading objectives)
FTMO CHALLENGE FEES
This is the amount of money you pay to get your desired funded account. To get:
$10, 000 Funded balance – The cost is €155
$25, 000 Funded balance – The cost is €250
$50, 000 Funded balance – The cost is €345
$100, 000 Funded balance – The cost is €540
$200, 000 Funded balance – The cost is €1 080
FTMO CHALLENGE RULES.
The table below clearly outlines what the FTMO challenge fees, account balance, profit target, max loss, and others.
Step 1FTMO Challenge
Account Balance
$10 000
$25 000
$50 000
$100 000
$200 000
FTMO Challenge Period
30 days
30 days
30 days
30 days
30 days
Minimum trading days
10
10
10
10
10
Max Daily Loss
$500
$1 250
$2 500
$5 000
$10 000
Max Loss
$1 000
$2 500
$5 000
$10 000
$20 000
FTMO Challenge Profit Target
$1 000
$2 500
$5 000
$10 000
$20 000
Refundable Fee
€155
€250
€345
€540
€1 080
FTMO Account Type
FTMO offers two types of trading accounts 1. The Normal Account and Swing Account.
The Major Difference Between the Two Accounts Offered by Ftmo Is that The Swing Account Is Designed for Swing Trader Who Wants to Hold Positions Over the Weekend and Also Trade News Events.
FTMO Trading Rule
The FTMO Challenge Duration Is 30 Calendar Days; the Verification Is 60 Calendar Days.
the verification stage is the second and final step of the evaluation process aimed at monitoring trader's consistency. in the FTMO challenge, the trader does not need to utilize the entire 60 days, as soon all the trading objectives are met, then you are a bonafide FTMO trader.
FTMO Profit Split & Withdrawal
This Process Covers how Much You Get Paid by FTMO, when You Get Paid and The Roads Ahead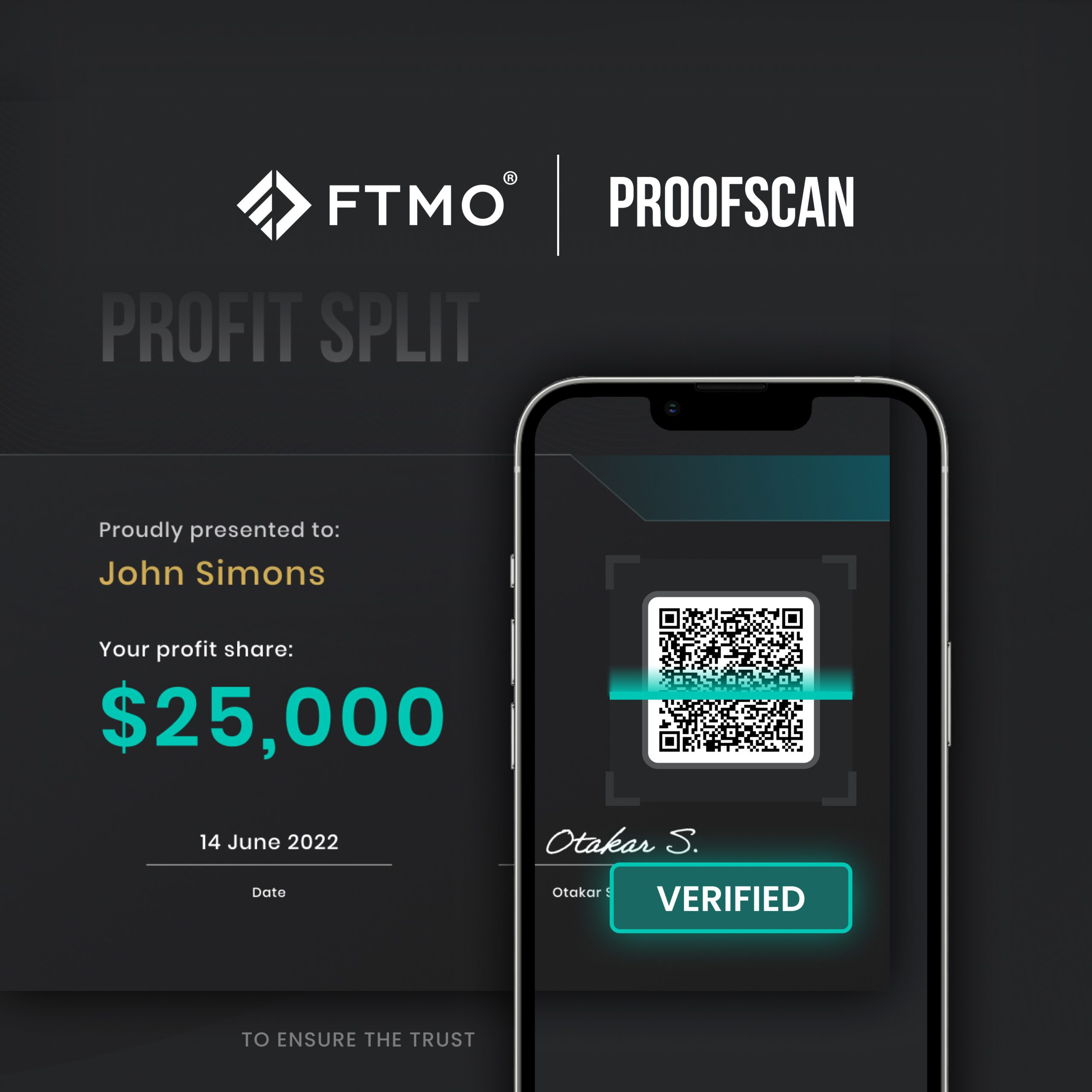 The default payout ratio for all FTMO traders is set to 80:20. traders get 80% of the profit they made on their account (not the capital!)  while FTMO takes 20% of the profit. to juice things up, FTMO offers a 90:10 profit split for traders who meet their scaling plan.
the profit split on the FTMO account is done on a monthly basis by default, with the option to place a payout on-demand after a period of 14 calendar days from the first placed trade on the account. the profit split day can be changed up to 3 times for each withdrawal, anytime between 14 days and 60 days from the start of trading.
if the trader doesn't make a change to their profit split day before the end of a one-month cycle, the profit split will be anchored to the last day of the reference period. the payouts are processed within 1-2 business days upon confirming the invoice. profits can be received by regular bank wire transfer, skrill or cryptocurrencies.
FTMO Free Trial/challenge
Free trial is a shortened version of the FTMO challenge, created for traders to get used to trading, it serves and helps new traders to practice their trading skills. FTMO only accommodates one free trial per trader at a time. the FTMO trial runs for 14 days. no payment is required, absolutely a demo account to test your skill before purchasing a real account.
Start FTMO Free Trial Here
FTMO Scaling Plan
FTMO Scaling Plan Highlights Below.
Upgraded Profit Split to 90/10
Conservative and Safe Profit Eligibility Requirement
A Very Generous Scale-Up Cap for Of $2m per Trader
Continuous Increments if Eligibility Criteria Are Met
Trading Objectives Remain Static
Eligibility Automatically Checked with Each Profit Split
Capital Increments on The Ftmo Account Take Place in Four-Month Cycles.
Is FTMO Legit?
FTMO is an excellent proprietary trading firm for forex traders. the FTMO challenge rules and verification process are well documented and transparent, with its trading tools popular among traders. FTMO is listed at top 50 fast-growing companies on Forbes, and they offer a superfast 8hour average payout time.
FTMO is proven to have paid over $40 million to their trader in the past 2 years. with many positive reviews from verified traders, we can clearly state that FTMO is a legitimate organization.
FTMO Reviews
With Over 2300 organic reviews on different platforms, FTMO is the most credible proprietary trading firm in the industry.

Popular FTMO Traders Interviews
FTMO Faq's
Here Are Frequently Asked Questions About Ftmo
After Signing Up, a Free Trial Would Be Offered to The Trader, with The Possibility of Testing Ftmo's Trading Applications After Which a Shortened Analysis of Your Performance Would Be Revealed.
Is Ftmo a Serious Company?
Ftmo Have Been Operating Successfully Since 2015, with Thousands of Traders Connected to Their Trading Firm, Also the Best Way to Find out Whether a Company Is Legitimate Is to Sixmply Look up Their Reviews.
What Is Ftmo Profit Targte?
Ftmo Does Not Set Any Profit Target for Traders. once You Pass the Ftmo Evaluation Stages and Get Funded, You Are Liable to How Much You Make. the Company Does Not Set Any Target for You. However, It Is Expected of Any Good Trader to Make a Minimum 5% Profit on Their Account.
Why Should I Join Ftmo?
Ftmo Is Undoubtedly the Best Prop Firm Around. Their Dealing Is Transparent, Professional, and Has Loads of Resources to Make All Their Traders Successful.
Trading Is Difficult, as A Trader, You Will Face Many Common Problems Such As;
Trading an Account that Is Too Small
Fear of Losing Your Own Money
Lack of Discipline
Growth Limitations
Insufficient Support from Other People
With  Ftmo Prop Trading Firm, You Wont Be Responsible for Any Losses if Any Occurs. in Case Things Goes Wrong, All Losses on The Ftmo Account Are Covered by The Trading Firm. Also, Traders at Ftmo Receive Wide Access to Innovative Trading Applications Which Can Enhance Their Trading Edge.
Ftmo Trading Technology and Apps
Ftmo Support
Ftmo Has Developed Several Apps for Traders Which Would Help Them with Discipline, Journaling or Analysing the Markets.
Email: Support@ftmo.Com
Phone: +442 033 222 983
Ftmo Education
Ftmo Runs a Weekly Market Recap, with Trading Tips for Traders and Also a Client Arena for Question and Answer.
Ftmo Introduction Video