E8 Funding, like most new prop firms, offers profitable traders huge amounts of capital to trade with whilst making real profits from the market. Do you presently trade forex or do you intend to trade but unsure of a firm to trade with? E8 Funding might be just perfect for you.
On this page, you will find the information you need about E8 Funding, Scaling Plan, Trading Rules, Profit Split, Evaluation/challenge and Profit Target.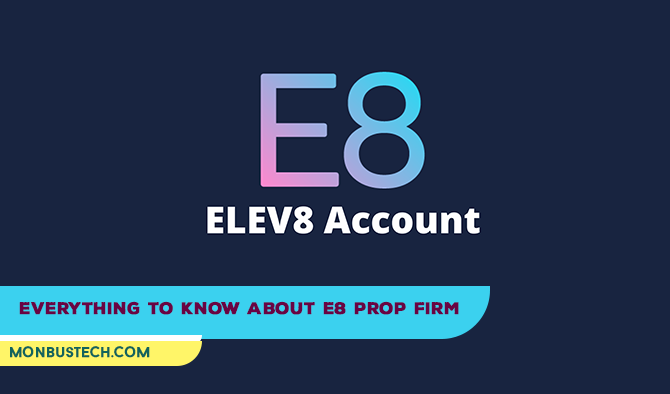 E8 Funding offers an innovative approach to provide funding to Forex and CFD traders around the globe. They strive to create unique funding opportunities and an approachable way to become a professional funded trader, managing capital remotely from anywhere in the world.
Unlike other proprietary firms, they have developed a user-friendly experience with essential information a trader needs and the industry's best technology to back it up. The funding model of E8 Funding is completely scale-able and traders are able to increase their capital by $100,000 each month if they become a part of the prop firm.
Visit E8 Official Website here
E8 Funding has one major funding programs: The Evaluation Challenge which is 2-phased.
Phase 1: In this phase, a trader is expected to meet an 8% profit target within 30 days while avoiding the 5% daily and 8% maximum overall drawdown limits.
Phase 2: A trader is expected to meet a 5% profit target within 60 days while maintaining the 5% daily and 8% maximum overall drawdown limits.
Below are their trading rules in details
Maximum daily loss The maximum loss you can incur each day without violating the account is referred to as the maximum daily loss. The maximum daily loss for all account sizes is 5%.
Maximum loss This is the largest loss a trader can incur overall without violating the account. Maximum losses on all account sizes are 8 percent (can be scaled up to 14 percent ).
Maximum trading days This is the maximum time frame during which you must achieve a particular profit or withdrawal aim. Phase 1 has a maximum trading length of 30 days, whilst phase 2 has a maximum trading period of 60 days.
Third-party copy trading risk therefore, if you plan to utilize copy trading services, keep in mind that by using a third-party copy trading service, there may be other traders who are already using it and therefore using the exact same trading method.  If you use a third-party copy trading service and go over the maximum capital allocation limit, you can face the risk of not getting a funded account or a withdrawal.
Third-party EA risk This means that if you want to use an EA, you should be aware that if you use a third-party EA, other traders may already be utilizing it and thus using the exact same trading technique. If you use a third-party EA and go over the maximum capital allocation limit, you can face the risk of not getting a funded account or a withdrawal.
READ: TOP 8 INSTANT FUNDING PROP FIRMS
E8 funding program offers its traders 2 different programs to choose from: The regular E8 Account and the Elev8 Account. The major difference between both account are in their account pricing and trading operation option.
For the E8 account, a trader is only expected to avoid the drawdown limits with no specific profit target stipulated. Conversely, for the Elev8 account, a trader is expected to pass the 2-phase evaluation challenge meet a 16% profit target each month to scale their account with an increase of $100,000. And at the end of the third month, their profit share is increased from 80-90%.
As earlier stipulated that E8 Funding has 2 various funding options, the account sizes and prices under both options differ.
E8 Account Pricing
The $25,000 account costs $228
The $50,000 account costs $338
The $100,000 account costs $588
The $250,000 account costs $988

Elev8 Program Accounts
The $100,000 account costs $888
The E8 funded account is a simulated trading account that offers an 80% split on profits generated by the trader and keeps 20% bearing all the risk. It is important to add that traders on the Elev8 can scale up their account to 90% profit share.
For E8 Withdrawal, Simply request a pay-out using this link Profit Withdrawal.
While your first withdrawal is eligible after just 8 days, subsequent withdrawals are to be based on a bi-weekly basis of once in 14 days.
While the Elev8 account offers a more promising scaling plan with its $100,000 increase at the end of the month given that a trader makes a stipulated 16% profit, the scaling requirement on the Elev8 account is more conservative.
In the E8 account, the remaining 20% out of the 80% profit that a trader withdraws is added to the initial account balance for the scaling.
For Instance:
You are trading a $250k account and you make a 10% profit.
Your account balance now is $275k.
You request a profit split, meaning that you receive a payout of $20k (80% of the $25k profit made)
Since you made a profit of $25k on your $250k account, you continue trading with $275k
When looking into prop firms, it is crucial to consider how realistic the trading requirements are in order to choose the ones that most suit your forex trading style. For instance, it sounds wonderful when a company offers a high percentage profit split on a heavily funded account, but your odds of success drop to almost nothing if they anticipate large percentage profits each month and low percentage maximum drawdowns.
Since the E8 evaluation and ELEV8 program accounts have average maximum loss criteria and relatively moderate profit targets (8 percent in phase one and 5 percent in phase two), receiving funds from them is realistic (5 percent maximum daily and 8 percent maximum loss).
READ: Earn 15% Profit Split right from the Demo Account with FundedNext
After getting funded, You are eligible for bi-weekly payouts with no minimum profit targets. You can see examples of payment proof in the following youtube video by Money School youtube channel:
E8 Funding does not transact with widely used broker names. They use their E8 MT4 Server to trade directly through a Tier-1 Liquidity Provider, who grants them Direct Market Access with no commissions, minimal spreads, and perfect execution.
Here is what traders are saying about E8 prop firm. They currently getting positive ratings among traders and not bad to give a shot. See the ratings from Trustpilot below:
READ: E8 Funding Review – an Unbiased Evaluation of the Prop Firm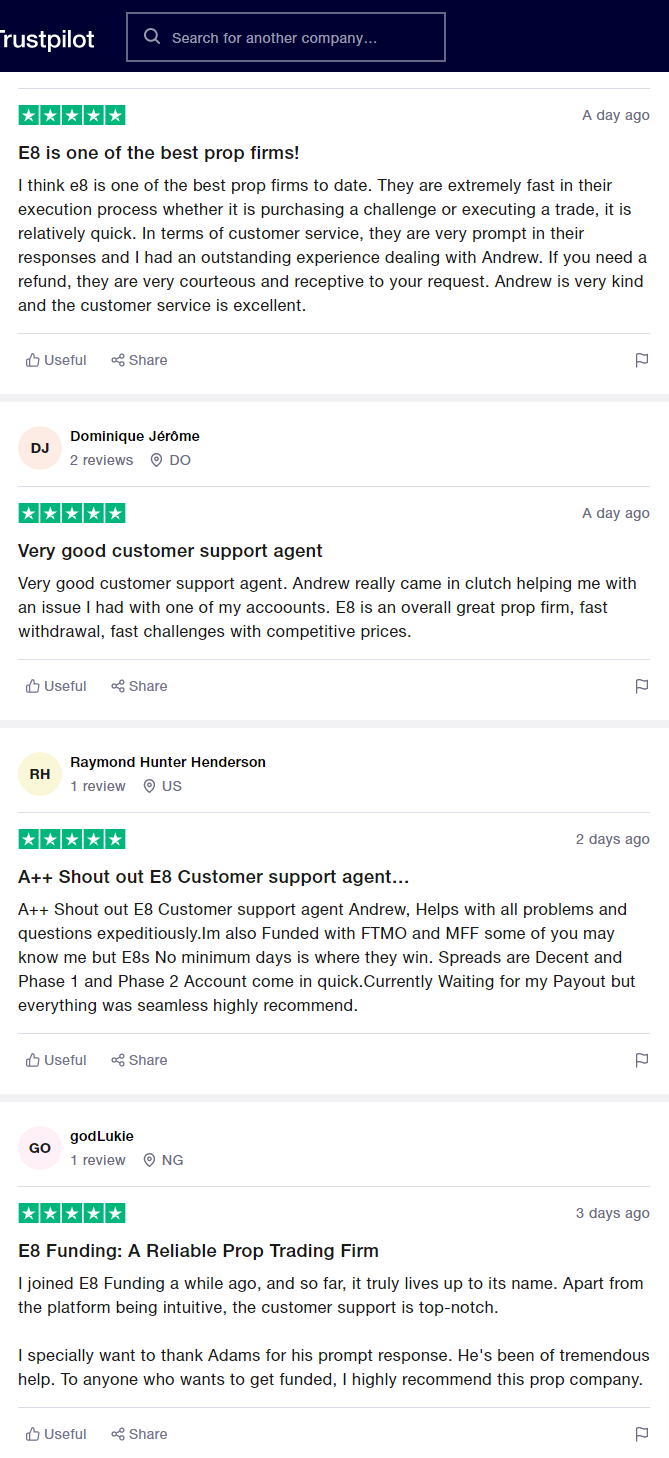 READ: E8 Funding Review – an Unbiased Evaluation of the Prop Firm 
What is the E8 Funded account?
The E8 funded account is a simulated trading account that distributes the trader's gains at an 80 percent rate. The Firm assumes all risks and retains 20%. You will connect their Proprietary Trading Firms live account, where you can receive your payout, once you have financed your account and completed their trader terms.
How Do I Apply to Become an E8 Funded Trader?
Simply choose the account type you are interested in trading, follow the steps necessary to complete the application and after payment is done, your account will be issued and you will get an email with confirmation.
You will be given a demo account where you must trade in accordance with their policies for the particular product you choose if you select the E8 Account or the ELEV8 Account. With extremely low commissions and spreads, your account conditions will be excellent.
You will advance to the second and final phase of the evaluation and receive a new account for step two if you are able to meet all of the requirements in phase one of the E8 Funded account evaluation or ELEV8 account evaluation. The rules in this last stage before the funding will be significantly simpler.
E8 Funding is located in the heart of the USA. They pride themselves on being one of the first USA based, remote, proprietary trading firms offering funding worldwide.
Why should I apply for the E8 Funding program?
You gain the prestigious reputation of being a professionally backed forex trader when you join the E8 family of funded traders. You don't put your own money at risk while getting access to top-notch liquidity, cutting-edge technology, and powerful analytics.
Additionally, you have the option of managing a $1,000,000 trading account through their E8 tournament or ELEV8 program. On the funded account, which has all losses covered, you keep 80% of all profits you make.
READ: Blue Guardian Profile – Everything You Need to Know About the Prop Firm 
Of course Yes! Simply create an account and request for trial before you buy an account to see what it's like trading $100,000 on thier MT4 accounts with top-tier liquidity. You will have access to their E8X dashboard and all the features they offer.
You are able to test the trading conditions they will be using during the evaluations by using the programs that E8 has access to. Please be aware that the trial accounts' performance will not be considered in assessments, and no earnings will be paid out.
Are there any restricted countries from which does not E8 Funding accept traders?
No, E8 Funding accept clients from the USA, Europe and from most of other countries and continents. They are searching for traders around the globe who are at least 18 years old, There is no other qualification required.
What's the difference between the E8 Funded Account & ELEV8 Funded Account?
A trader chooses a predetermined amount of capital to trade with when using an E8 account, which is a two-phase trading evaluation. Simply decide how much money you want to handle, and then successfully complete the evaluation by achieving the Trading Objectives during Phases 1 and 2.
The ELEV8 account is similar, except the beginning balance is always $100,000. Once you acquire your ELEV8 Funded Account, it will be eligible for an increase of $100,000 every 30 days if you follow the Trading Objectives and Rules and hit the profit target of +16 percent in a 30-day trading period. We will boost your trading balance by $100,000 each time you reach the monthly profit goal until it reaches $1,000,000.
What is daily drawdown and how it is calculated?
Daily Drawdown is initially calculated by 5% of your initial balance or scaled balance of your account.
It is then calculated by the starting equity or the balance of each new day (depending on which is higher) during market rollover (00:00 UTC+3).
Can I trade over the weekend?
Yes of course, You are welcome to hold trades over the weekends on all E8 Accounts including funded accounts.
Please be mindful of the dangers posed by market gaps when trading currency pairs, indices, and commodities that do not remain open during weekend trading hours.
E8 Funding does not provide any educational content on its website.
On the other hand, they have a thread about them on Forex Factory to discuss details about the firm and the features they provide.
support@e8funding.com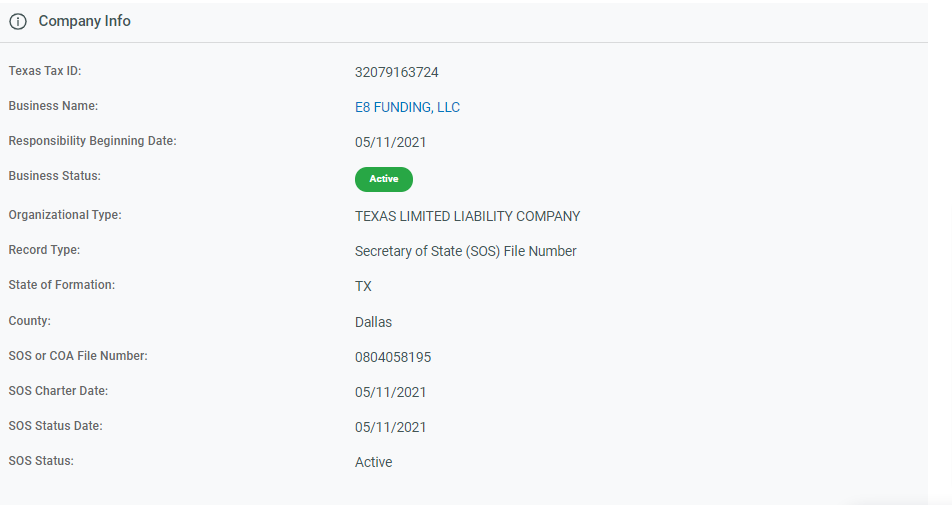 If you like to sign up and commence your prop career with E8, Please click here to go to the Elev8 Account Official Website  : E8 Funding