Blue Guardian Capital, is a prop firm that strives to aid skillful and experienced traders to maximize their talent to full potential and secure a funded account with a realization that an edge in the financial market requires both sufficient capital and a well developed strategy.
This Article Has a Detailed Information of All You Need to Know About Blue Guardian, Profit Split, Maximum Allocation, Faq's, Review, Trading Technology, and How to Become a Funded Trader by Blue Guardian Capital.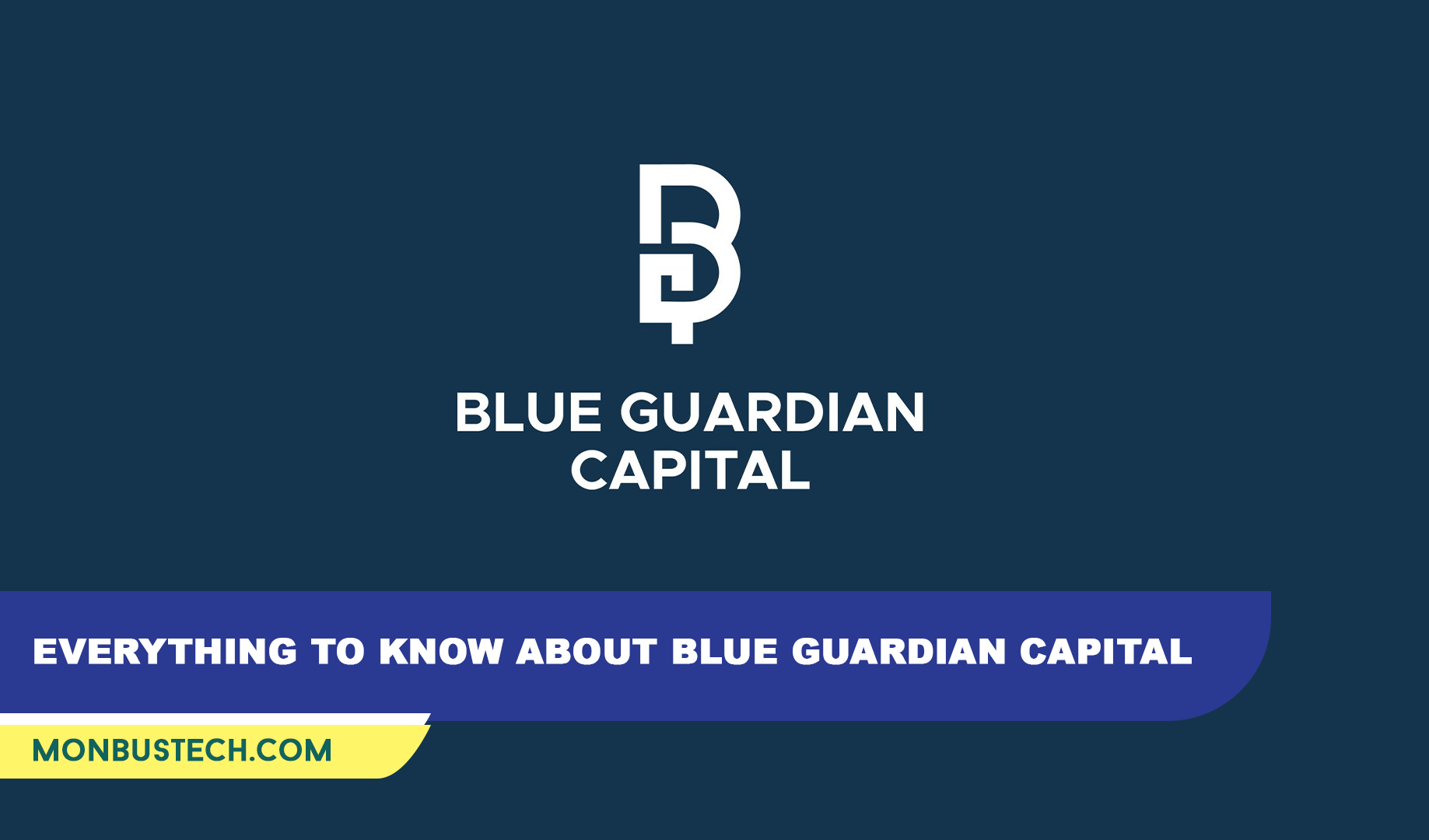 The Blue Guardian Capital team started out as traders and are aware of what to look for in terms of realistic outcomes with a strong belief that it is possible to create and keep up high returns. The Blue Guardian team therefore created a mechanism that provides traders of all various styles an opportunity to become sponsored traders.
Before you start trading, Blue Guardian needs to confirm that you are a regular profitable trader. As a result, they have created a trading evaluation challenge that you must pass in order to be funded. By passing this trading challenge, you demonstrate that you are a focused and seasoned trader.
Blue Guardian Evaluation
Phase 1
The initial stage of the evaluation process is called Phase 1. To move on to Phase 2, you must succeed here. Demonstrate your ability to trade and discipline by adhering to the Trading Objectives over the course of a 30 trading days.
Evaluation phase 2
This is the next and final step in the process of becoming a funded trader. Over the course of 60 trading days, you are evaluated. After you complete this phase and your outcomes are confirmed, you will join Blue Guardian as a full funded trader.
In both phases, traders are expected to:
Trade with a 1:100 leverage
Trade with a minimum of 5 days
Reach the 6% profit target
Avoid a maximum daily loss of 4%
Avoid the overall maximum loss of 10%
Traders who scale the stipulations without violating the rules are compensated with a live funded account.
READ: INSTANT FUNDING PROP FIRMS
Blue Guardian Accounts and Pricing
The Blue Guardian Capital accounts are available at the following prices:
The $25,000 account costs $189
The $50,000 account costs $306
The $100,000 account costs $497
The $200,000 account costs $897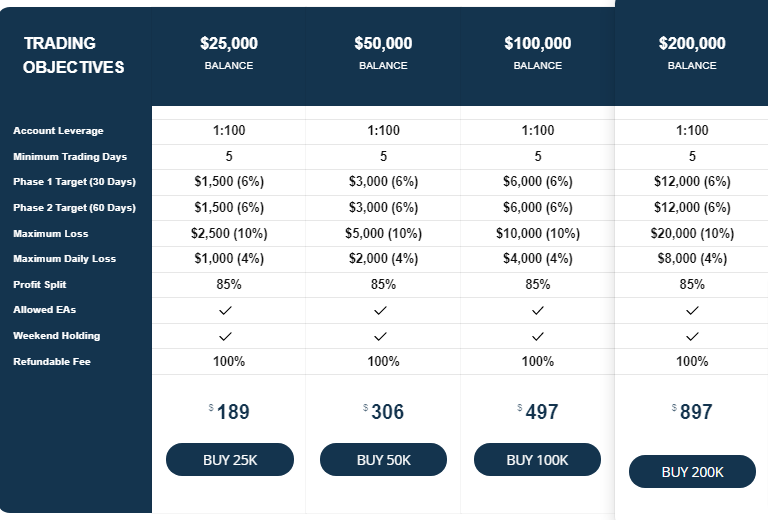 Blue Guardian Capital offers an 85% profit split. Making them ahead of the competition because the current industry standard is 80%, they offer refundable fees in addition to having the most aggressively priced evaluation criteria in the market.
READ: Earn2Trade: Everything you need to know about the fast-rising prop firm
Blue Guardian gives you more funds up to the optimal $1,800,000 if you just make 12% every four months. Traders will receive a 30% increase in their capital if the requirements are completed.
The firm provide bi-weekly rewards to traders. This implies that instead of having to wait a full 30 days of trading, you can earn your gains every 14 days. Now, you can get your initial withdrawal and refund much faster.
READ: Prop Firms with the highest payout
Is the Evaluation Fee refundable?
When you get your first payout, the evaluation cost you paid for the account you finished is entirely refunded. It is not refundable if you fail your evaluation before receiving your first payout.
Do I have to pay for my loss?
No. Your trading account is funded by the firm, and they are liable for all losses.
What is the maximum capital allowed?
The firm only permit funded accounts up to $600,000. One account can be created from all of this. For instance, 3x200k accounts might be combined into 1600k accounts. You can scale up to $1,800,000.
For Blue Guardian, payout occurs 14 days after making your first trade on the funded account. Before seeking a withdrawal, traders must have made a profit of at least 4%, For instance, a trader may request a withdrawal 14 days after making their initial deal, on the 1st. If they get their withdrawal on the 14th, they will be able to request another withdrawal on the 28th, which is 14 days later.
Payout methods include:
– Wise Transfer(Bank transfer)
– Crypto
What happens if I violate the trading parameters?
Your account will be cancelled, and the Trader Agreement will expire, if you violates the guidelines or trading parameters on the funded account.
 After passing the Evaluation Program, what is next?
Please click the upgrade option in your trading dashboard to advance to the next step of your evaluation. After completing the Phase 2, click upgrade to request an account review. The examination of the account may take up to five business days. If you successfully complete each stage, you will receive an email.
Yes, Blue Guardian is a legit prop firm
READ: BlueGuardian Review – An Unbiased Evaluation of The Prop Firm
Below is is a review/ testimony from traders to prove that Blue Guardian is a Legit prop firm.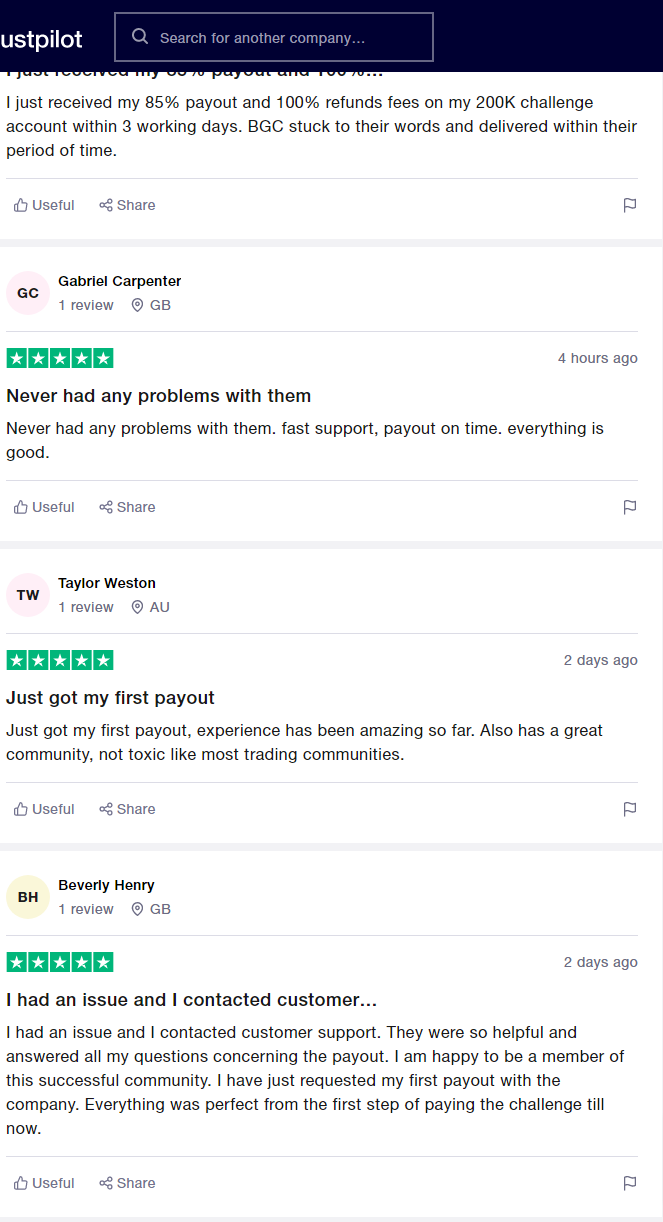 Business hours: 9am-5pm (GMT) Mon-Fri