Citi Trader Imperium is a reputable prop company based in London, providing an innovative technique of sponsoring forex traders all over the world, transforming them into forex market gurus.
This Article contains my unbiased evaluation about Citi Trader Imperium in which I would be highlighting what makes CTI different from other prop firms amidst other things that you wish to know.
Location: London
Year of Establishment/ in Operation: 2009 / 14 years
Licenses and Registration: registered in England & Wales. Company Number 11463147. VAT Number GB 341124840.
Number of verified traders: Not specified
Amount of  $ payouts: Not specified
Trading Platform: MetaTrader 5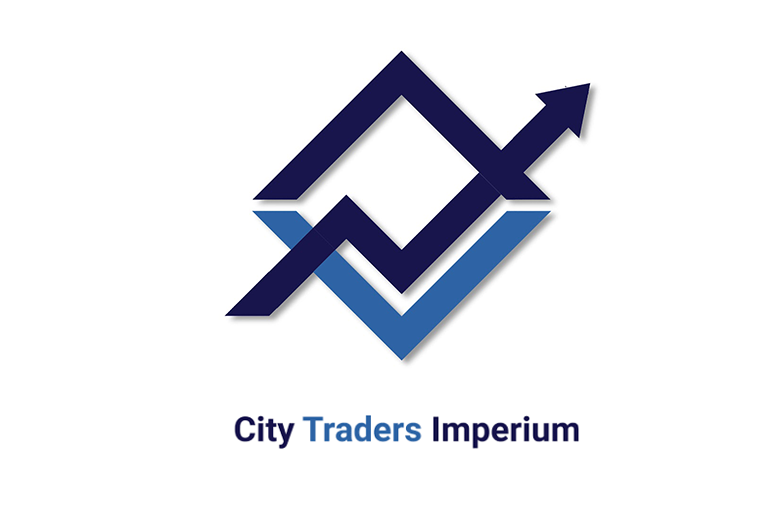 Martin and Daniel Najat founded Citi Trader Imperium with the intention of establishing a global prop trading company. This was done in response to the fact that majority of London-based forex prop firms were more interested in hiring sales staff to trade than in developing individuals into genuine traders capable of managing their own capital.
CTI is that prop firm that simultaneously provides adequate forex education and operates as an online prop trading platform for traders to practice, trade and win.
For an exclusive analysis of CTI Profile, how to become a CTI funded trader, cti trading rules and lots more, click here.
Citi Trader Prop firm has two funding programs:
Standard Evaluation Program
Classic Evaluation Program
If as a trader you always like a simple and clear funding with nearly no restrictions on performance, then the Standard Funded Trader Program is for you.
The Standard Trader Program has six account types, each with its stipulations as out-listed below:
$70,000 EVALUATION ACCOUNT
$17,500
Profit Target: $1,575
Max Drawdown: $875
Forex, Gold, Indices
Leverage: 1:10
£659 one time payment
$50,000 EVALUATION ACCOUNT
$12,500
Profit Target: $1,125
Max Drawdown: $625
Forex, Gold, Indices
Leverage: 1:10
£459 One time payment
$40,000 EVALUATION ACCOUNT
Click here for a detailed explanation and breakdown on how to trade the Standard Evaluation Program
Avoid the Evaluation and immediately become a funded trader. All you need to do is, complete the drawdown and begin working as a portfolio manager right away. Save time, no evaluation, no rules, Simply excellent risk management. The direct funding model of CTI differs in account sizes;
$70,000 Direct Funding
Account Doubles at every 10% Target
Max Drawdown: $3,500
Forex, Gold, Indices
Leverage: 1:10
£3,099 One time payment
$50,000 Direct Funding
Account Doubles at every 10% Target
Max Drawdown: $2,500
Forex, Gold, Indices
Leverage: 1:10
£2,19 One time payment
 $40,000 Direct Funding
Account Doubles at every 10% Target
Max Drawdown: $2,000
Forex, Gold, Indices
Leverage: 1:10
£1,799 One time payment
$20,000 Direct Funding
Account Doubles at every 10% Target
Max Drawdown: $1,000
Forex, Gold, Indices
Leverage: 1:10
£999 One time payment
Click here to Check out the list of prop firms that offer a direct funding model.
You have the option of a 12-month review period, which is longer than the typical one, thanks to the Classic Evaluation Program. Here, you can trade under a relaxed condition that works with any trading strategy.
Traders can select from 5 different account types while using the Classic Evaluation Program;
$70,000-EVALUATION ACCOUNT
$17,500
Profit Target: $1,225
Max Drawdown: $875
Forex, Gold, Indices
Leverage: 1:10
£649 One payment method
$50,000 EVALUATION ACCOUNT
$12,500
Profit Target: $875
Max Drawdown: $625
Forex, Gold, Indices
Leverage: 1:10
£44 One time Payment
Click here for a detailed breakdown of the account sizes and how its works
It is important to work with a company that pays its traders properly and on time; for your information, I have mentioned a few withdrawal guidelines below.
You will receive 50% of the profit share of the profit target amount from CTI after you complete the objective, pass the evaluation, or the evaluation account expires.
CTI will not pay any profit share if the funded trader violates any of the financing terms and conditions.
The 50% profit share is reduced by all trading costs, including spreads, commissions, and overnight swaps.
After passing the evaluation, CTI will subtract any gains from the final net profit that resulted from violating the Risk Management Policies. The profit target will be raised by an amount equal to equal to the income you generate
The quality of instructional content that CTI offers to traders is another selling feature that differentiates them from other prop firm. They provide an in-depth training and psychotherapy sessions in addition to a few blog entries and news updates in order to provide you a long-term competitive advantage.
CTI is also unique in their functionality, granting traders a year liberty to pass the challenge, funding up to $4,000,000, a fast scaling system, instant funding and great education for traders.
Once you have successfully completed Phases 1 and 2 of the Challenge, you will be given a 70% Profit Split on your first 10% Net Profit generated on the Live account. Moving forward, the profit share will be 80%/20%.
Following your acceptance into the first stage, CTI will offer you a 90% profit split. After you have been given stage 2 approval, you will then be presented with a 100% Profit Split. That is accurate! it's 100%.
Unfortunately, CTI don't allow for free trials at the moment but according to the information on their website, they promise to work towards providing one in the future. Also, CTI only offer MetaTrader5 for Windows and Max OS as a trading platform.
If you developed the algorithm yourself or bought an EA that you use yourself, you are allowed to trade using them.
When an EA is acquired online and utilized by several traders, the same transactions may occasionally be made on two or more accounts at once. Copy trading is the term for this activity.
Click here to check the list of prop firms that allow copy trading.
Examining a prop firm's reputation in the public light is a great way to decide whether or not you should try to get financing from them.
A total of 774 trader reviews give CTI a great rating of 4.8 on the Trustpilot Platform, which is pretty impressive and shows how satisfied traders are with the firm's business approach.
Lets a look at a few testimonies below;
Caishen Plutus1 reviewID
2 hours ago

CTI provides best condition for a…
CTI provides best condition for a trader who wanted to be the best version of themselves. Their customer support also really good. I just get funded and now I start my dream job
Callum Tennick1 reviewGB
Sep 14, 2022


Fundamentals group
The fundamentals group run by Azlan is great so far. Very clear and well put together updates including trade ideas is extremely valuable.
Bishoy Yacob4 reviewsUS
Sep 13, 2022


finishing the 5K evaluation.
I have just finished the 5K evaluation.
Everything is going good and looking forward to trading the 20K PM account.
I'm glad to work with CTI it's an excellent prop-firm
Berkani Krimo9 reviewsFR
Sep 7, 2022


Few weeks only when I discovered City…
Few weeks only when I discovered City Traders Imperuim Propfirm Industry and it's completely changing my life .
First I had to start with $ 5.0k evaluation/ $ 20k direct funding , then i become a Portfolio Manager with CTI PM20 with reel acount and today after had reached milestone target .I'am PM40 more level. It's only hapiness, my withdrawal is proceding in time just clic and cash the CTI support are here for you to answer any questions and help if necessary CTI is the Top propfirm . with very easy rules only discipline and perseverance and you can do it the most difficullt is to decide to star.
Are you having trouble comprehending Citi Trader Imperium's functions and packages? Would you mind using another study tool? The following two videos may be useful:
Here is a video from citi Trader Imperium  on why you should choose their Funded Trader program.
Crelex Trading Narrates her Experience while trading with City Trader Imperium.
Citi Traders Imperium Contact 
CITY TRADERS IMPERIUM
Funding & Education For Traders.
ctisupport@citytradersimperium.com
124 Kemp House, City Rd, EC1V 2NX, London, UK
Conclusion
City Traders Imperium Limited is the registered owner of the trademarks City Traders ImperiumTM and Funded Trader ProgramTM. City Traders Imperium is not authorised or regulated by the Financial Conduct Authority, which means CTI does not undertake any regulated activities.
For more details/ enquires Log onto Citi Trader official website : www.citytradersimperium.com