FTUK is a proprietary firm based in the UK, founded in February 2021, with a transparent mode of operation that enables traders to trade up to $2,880,000 in balance and a 50% profit split that can scale up to 80%. They also offer an instant funding option which expert traders especially love to see.
This post contains an unbiased review of FTUK Prop Firm, their packages, policies, and examines what traders are saying about them on Trustpilot.
Location: London, UK
Year of establishment: 2021
Licenses and registration: registered UK company under FTUK Ltd, with company number 1379384
Number of verified traders: unspecified
Broker: 8cap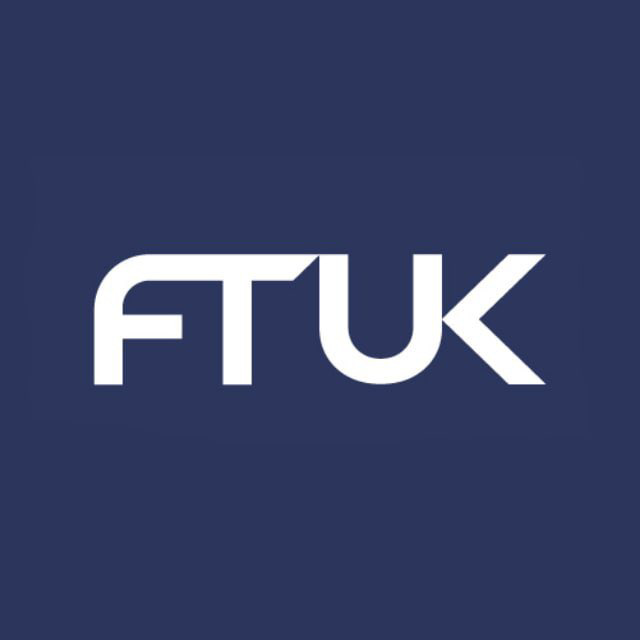 In an exclusive examination of FTUK profile, find out more about FTUK, who they are, what they do, and how to become their funded trader here…
FTUK offers two funding packages, the Evaluation Challenge and Instant Funding packages.
The evaluation challenge comes in the Low-Risk and Aggressive Trader formats. This Challenge must be carried out by traders who prefer the Evaluation Package accounts to the Instant Funding option.
The Evaluation Package
Traders have to pass a single-phase challenge to demonstrate their ability to manage significant funds. They are expected to meet a profit target of 10% while avoiding a 5% drawdown limit within a maximum period of 180 days.
Their Evaluation Package comes at various ranges which are listed below with their pricing:
The $3,500 account costs £119
The $10,000 account costs £299
The $15,000 account costs £349
The $22,500 account costs £449
Instant Funding
The FTUK instant funding program is designed for traders who would prefer to obtain financing right away on a live account without having to go through an evaluation. This method is designed for expert traders who wish to advance their trading gains quickly and begin making money.
The instant funding accounts are also in 4 varieties of the same account sizes as the evaluation package, albeit at slightly higher rates:
The $3,500 account costs £119
The $10,000 account costs £299
The $15,000 account costs £349
The $22,500 account costs £449
Here are a number of things that make FTUK different from most prop firms out there:
The Low-risk and Aggressive-trader options to accommodate both green and veteran traders. Hence, regardless of the level you are, you are covered.
No minimum trading days required for their evaluation challenge meaning a trader can get on the live accounts in as quick as 10 days or even less.
The instant funding option which is quite enticing.
FTUK Scaling plan allows traders to increase their trading capital in little time.
All that is required of a trader is meet the stipulated profit target on their account and they will be rewarded with a doubling of their trading capital. Easy-peasy!
No, FTUK does not allow trader use of EA's, hence traders are employed to adhere to their trading stipulated trading policies or risk their account being terminated.
FTUK allows its traders to trade forex pairs, metals, and commodities.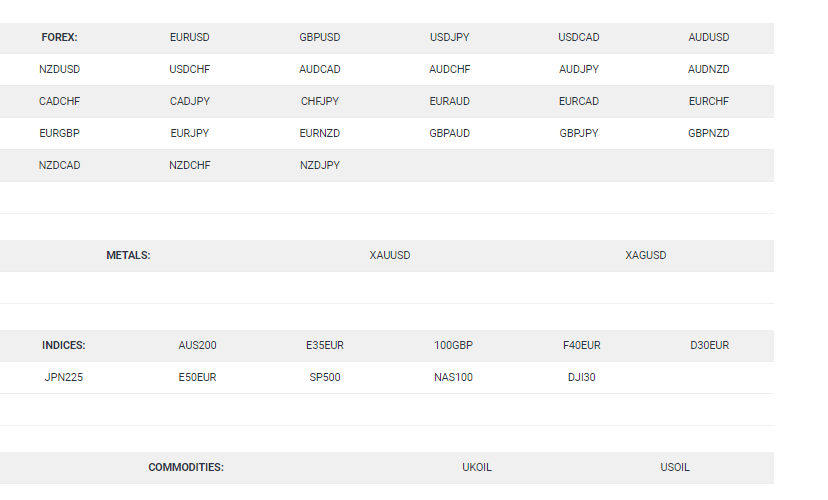 FTUK is a legit prop firm. It is actually one of the top prop firms in the UK, earning 4.7 stars on Trustpilot and receiving positive feedback from traders all around the world. To be even more certain of their sincerity, you can read the testimonies of other traders under the Review section below.
Lets take a look at what other traders are saying about FTUK prop firm. Trustpilot has a detailed review for us;
Sade Walker


Aug 10, 2022
The Future of Funding
The Future of Funding
Fast onboarding, Tons of options, Precise Explanations. Risk management is at the forefront of their program which truly sets you up for success. Additionally, Frequent payouts eliminates trading anxiety. Highly recommend.
CHU Tran

Payment is simple
Payment is FTUK is simple and security for all account. Hopefully I will review for Pay out if pass.
Richard


Jul 31, 2022
Great Funding programs that are reasonably priced
I have had no negative experience with FTUK apart from the previous data feed which would just stop and miss chunks of data which were not updated. This was a problem of the broker they used. Having traded with Eightcap before I'm sure the move there will improve the situation. Service is great. Sign up was fast and queries answered quickly. The initial funding costs are sensible too.
Precious


Aug 3, 2022
The support is really helpful and well…
The support is really helpful and well as quick to respond. The payout is also quick qnd I done within 24hrs. In all they are really great
Robert Milovic


Jul 25, 2022
My experience with FTUK
My experience with FTUK has been very fair so far. The staff has been so friendly, available, and accessible. They reply to any question fast and promptly. My only dispute with them was my mistake of not recognizing only the allowed instruments for trading when I traded a forex pair not referenced on the trading list. The problem was resolved quickly and in a friendly manner. After passing the target in time, I got assessed and given the account with conditions and status worth every praise. I hope this friendly and professional relationship continues further in time. Every recommendation for this instant funding firm as I was not very much impressed with any evaluation processes,
Thanks a lot for everything so far,
Robert Milovic
Sunday Ayige


Jul 17, 2022
To me Ftuk is the best prop firm so…
To me Ftuk is the best prop firm so far with the best rules, they are considerate to their customers in times of their trading rules. Their support team are next to non, in fact i recommend ftuk for any intending person who want to trade with prop firm.
Khangelani Ndamase


Updated 4 days ago
Join FTUK and manage up to $2.880.000
Update:
I recently got funded and my concern about the unavailability of a community group has been resolved. The discord server is now available.
I purchased my evaluation account yesterday and the process was very smooth and quick, It took less than 5min to get account details.
Support has been outstanding.
My only concern is that there's no community chart group for traders as this is very important to interact with fellow traders.
I hope the trading journey will be smooth all the way till gets funded.
You can follow FTUK social media accounts to get latest updates on their packages and policies. Follow their pages here for more information on: Facebook, Twitter
FTUK proprietary firm offers educational content on their Blog. You can also subscribe with your email to receive their newsletters. The Blog is divided into 4 sections for easy navigation by the trader: General, Traders mindset, Technical strategy, Traders interview
You can contact them at their office: Kemp house, 160 City Road, London, EC1V 2NX, United Kingdom, Monday – Friday 09:00 – 18:00 GMT, or via the following means:
Telephone: +44(20)87982605
Email: support@ftuk.com
For more details, you can visit their website here
---
Do you need another review to help you understand FTUK trading policies and packages, this video from the FTUK youtube channel could come handy.
For a detailed examination of their profile, click here FTUK
FTUK are gradually building one of the most reliable reputations in the prop firm with a 4.7/5 rating of their customer reviews on Trustpilot. They are a good firm to trade with especially for a trader that is not overambitious.
Their initial low 50% profit split is the only issue I have with them as there are a lot of equally reputable prop firms that offer a lot more. Well, that's how it is with most instant funding prop firms.
For a list of prop firms with higher profit splits, follow the link below:
READ: PROP FIRMS WITH HIGH PAYOUTS
You may also check out our comprehensive and unbiased reviews of all other prop firms on this page >> Prop Firm Reviews.