Surgetrader is a fast-rising US-based prop firm. If you have questions about Surgetrader activities or want to confirm if they are legit or scam ventures to run from, then you are on the right page. Stay close as I walk you through every detail you need to know about.
This Page Is Designed to Give You All the Information You Need to Know About Surgetrader, Surgetrader Reviews, Trading Technology, Verification, Payouts Proofs, Profit Split, Subscription, Authenticity, and Other Frequently Asked Questions About Surgetrader Prop Firm.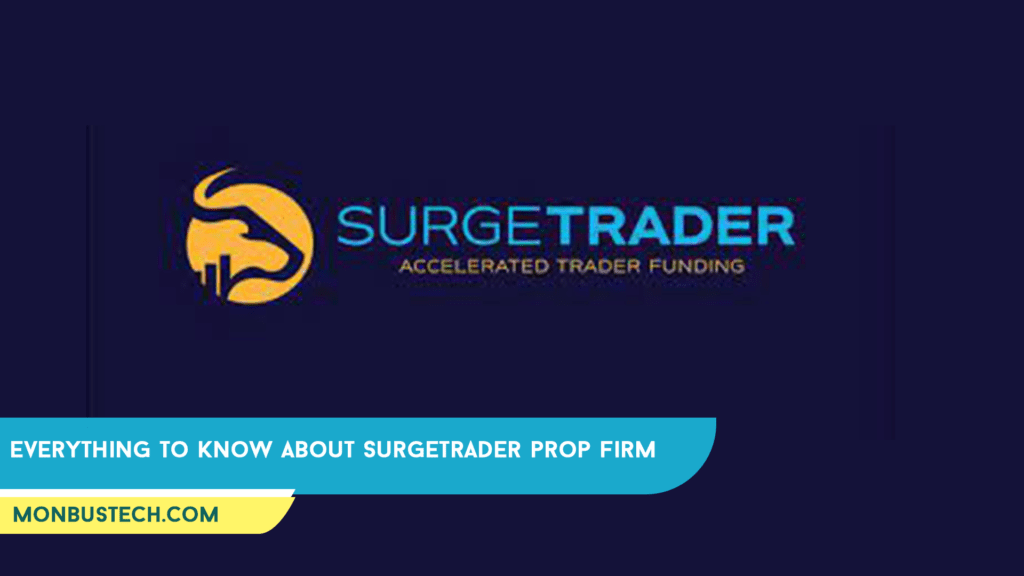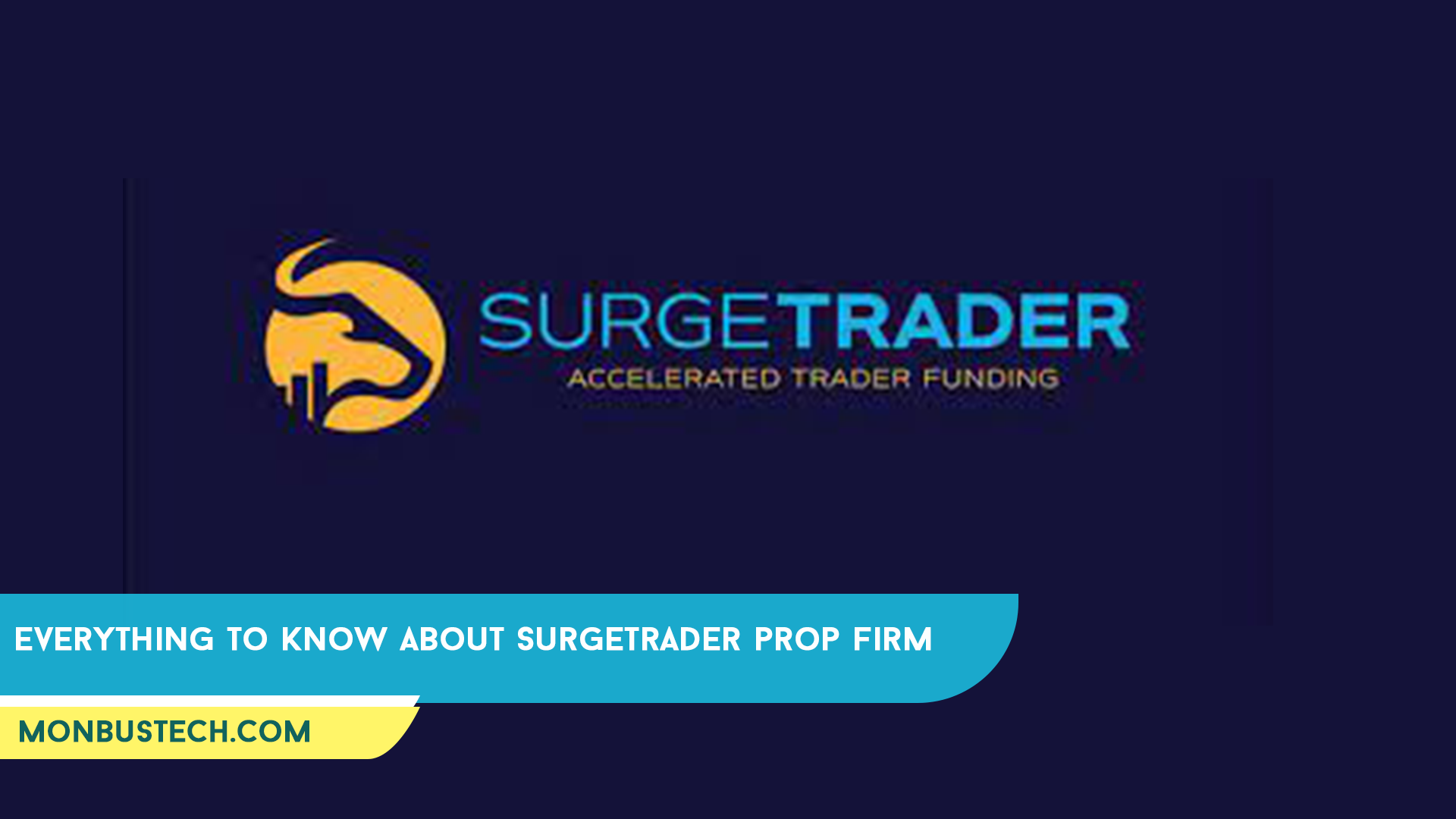 About SurgeTrader – Who Are They?
Surge Trader is a US-based prop firm located in Naples, Florida which started operations in  2021 and have set themselves up to be the prop firm that offers simple straightforward rules with a wide range of financial instruments. SurgeTrader is looking to fund competent traders who can demonstrate their skills and discipline. If that's you, then keep reading.
Is Surge Trader Genuine?
They are completely legit. They have great customer service. Read on to see more about them and all the verifiable proofs alongside traders' reviews on Trust Pilot.
How do I get funded by SurgeTrader?
To access capital from SurgeTrader you are required to take an audition to assess your skills, risk management, and profitability as a trader. You will have to pay a one-time fee that ranges from $250 – $6500 depending on the account size you're aiming for. All SurgeTrader Audition accounts are demo accounts with virtual funding,
READ: TOP INSTANT FUNDING PROP FIRMS
What's the SurgeTrader Profit Split?
Surge trader offers its traders 75% of profits on all account sizes
Surge Trader currently offers 6 account sizes. Below are all the account sizes explained with profit targets
package
starter
intermediate
seasoned
Advanced
expert
master
Account size
$25,000
$50,000
$100,000
$250,000
$500,000
$1,000,000
Audition fee
$250
$400
$700
$1800
$3500
$6500
Profit target
10%

$2500

10%

$5000

10%

$10,000

10%

$25,000

10%

$50,000

10%

$100,000
What Do I Need to Do to Pass the Surge Trader Audition?
All you need to do to pass the Surge Trader Audition is simply generate a return of 10% in your account without hitting the daily drawdown of 4% or a maximum trailing drawdown of 5%.
Take the audition at your own time at your own pace: No 30-day assessment period.No minimum trading days.
What's the Surge Trader Audition Like?
The audition is a one-phase with a one-time fee. No subsequent subscription or hidden charges. It has realistic expectations and allows traders the freedom to use any strategy without time restrictions. All in all surge trader auditions are one of the easiest to pass when compared to other prop firms out there.
Does Surge Trader Allow Repeat Auditions?
If you didn't pass the audition the first time, no worries. You can take it again. Surge trader even offers you a 20% discount for it.
After the Auditions What Next?
As soon as you pass the auditions, you'll receive an automatic email notification with your new, live, account credentials. SurgeTrader will get you into a funded account ready for you to trade, subject to the same risk management rules without a profit target.
READ: SURGETRADER VS FUNDEDTRADER
Surge Trader Scaling Plan
You Can Scale Your Account from $25 K to $500K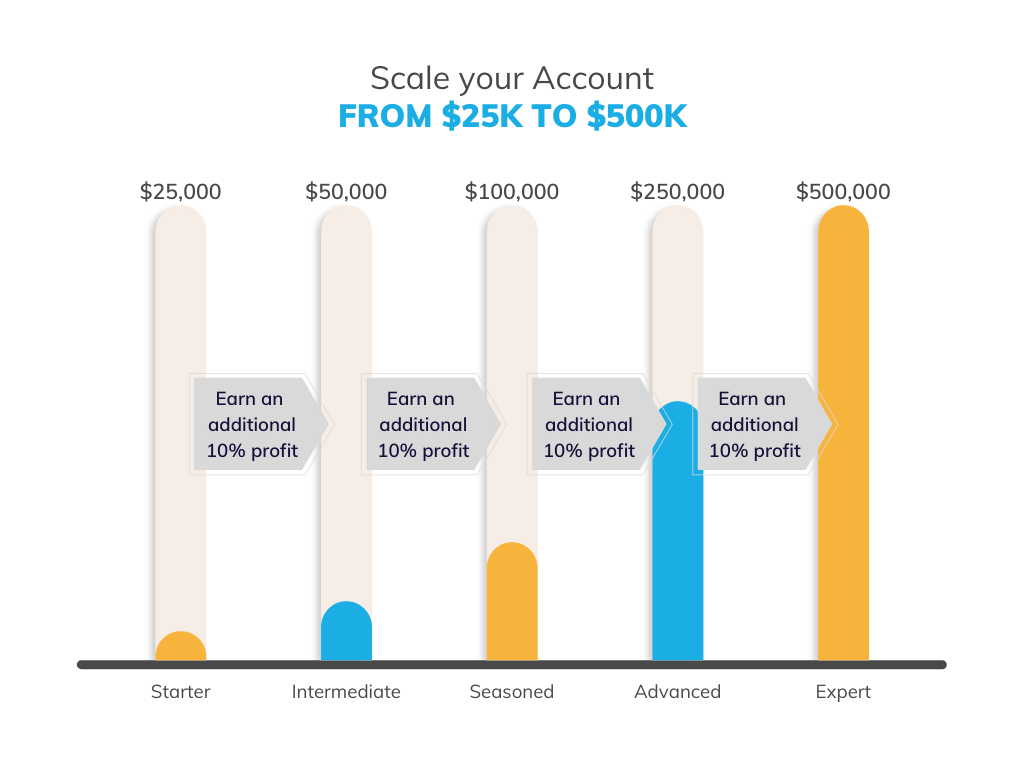 Traders can scale up to the next largest account size and earn at least 2x more buying power. Each time you pass the Audition with a 10% profit target, you'll be given the option to scale to the next highest account.
Traders on the $25K Starter Account, for example, can choose to scale their account four times, to achieve an account with a starting balance of $500,000.
What Are Surge Trader Trading Rules?
Surge trader requires all its traders to use a stop-loss required for each trade when its executed
Surge trader does not permit weekend trades— that means all positions closed on Friday at 3:55 PM EST
Other than that, you're good to go. You can even trade news events if you want to.
Which Assets Can I Trade with Surge Trader?
Surgetrader allows you to trade with  Forex, cryptocurrency, metals and energy, stock indices, and lots of individual stocks.
What's Their Trading Platform Like?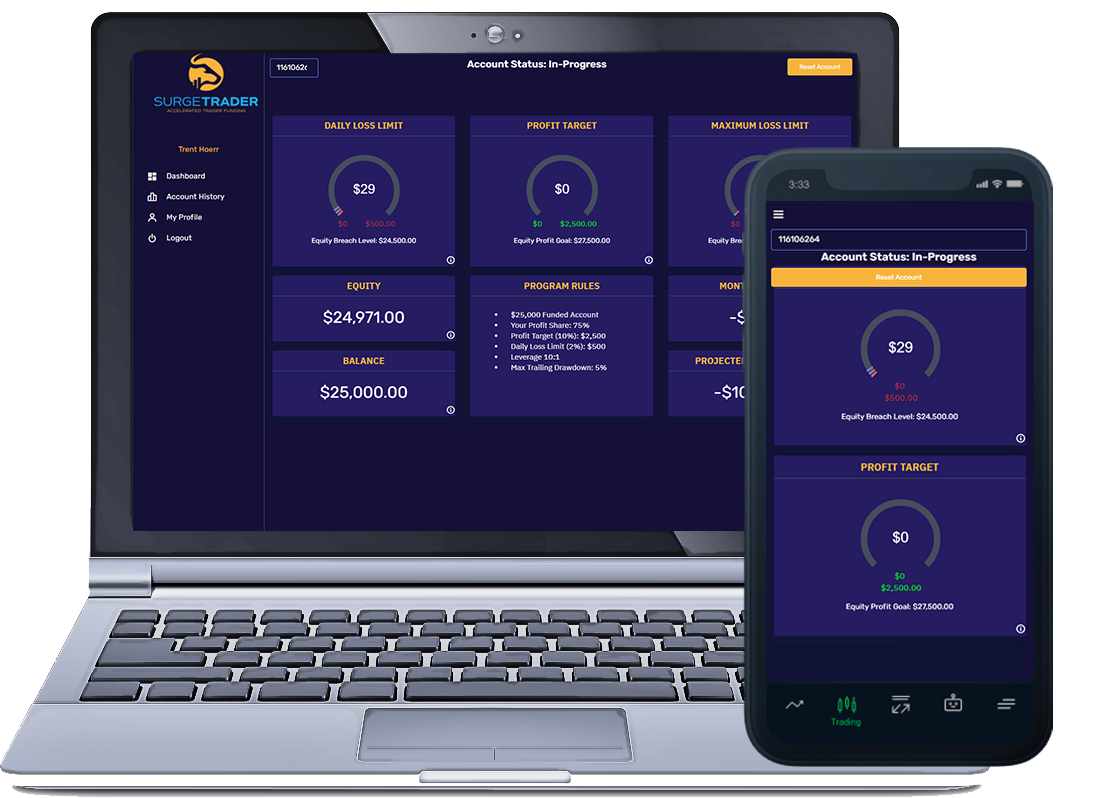 SurgeTrader operates on two platforms Mt4 and Mt5 integrated with the technology with a broker Eightcap – Eightcap M4 and Eightcap M5. here's a screenshot of their dashboard
READ ALSO: SURGETRADER REVIEW – AN UNBIASED EVALUATION OF SURGETRADER PROP FIRM
How Many Lots Can I Trade with Surge Trader?
SurgeTrader Leverage and Lot size are explained below
READ: 10 Things to Look out For When Choosing a Prop Firm
Traders may have a maximum number of open lots with a risk equal to 1/10000 the size of their account. Below are the maximum open lots across all pairs that a trader can have at any given time.
$25K – 2.5 lots with risk

$50K – 5 lots with risk

$100K – 10 lots with risk

$250K – 25 lots with risk

$500K – 50 lots with risk

$1 million – 100 lots with risk
Note: According to the official support, the lost above are maximum available lots with risk, your account still has margin requirements and you may not be able to trade up to the maximum lots listed above if you do not have the margin available. For example, if you are in the $100k plan you will have 10 open lots with risk available.
If you buy 5 lots of EURUSD at 1.20 and your stop loss is at 1.18, you would have 5 lots on with risk, so you would have 5 still available. If the EURUSD moves up to 1.25, and you update your stop loss to be at 1.20, which would be your open price, you no longer have risk on that trade. So, you would again have 10 lots available, even though you currently have 5 lots open.
In the event that you put on too many trades with risk, then our system will liquidate all trades that currently have risk.
This is only considered a soft breach though, which means, even though you violated the rule, you can continue on trading, and should you reach your 10% profit target (without violating daily or maximum loss limits), you would be upgraded to a live funded account.
Surge Trader Payouts
What about payouts?
Surge allows you to make withdrawals at any time for the first time, but after that no more frequently than every 30-days. As you make your withdrawal, surge trader also withdraws its share of the profits, and your new equity will be marked down by the total amount of funds withdrawn.
READ ALSO: PROP FIRMS WITH HIGH PAYOUTS
SURGETRADER REVIEWS
What do people say about Surge Trader?
SurgeTrader has a rating of 4.4 out of 5 stars on the Trustpilot review site with 65 reviews and counting.
"Excellent Company and Experience
So far, this has been the best Proprietary Trading Company I've ever worked with. They are very quick to respond if you have any questions. There is a live agent that's very knowledgeable and able to explain things efficiently. As far as the process to get funded, it's very straightforward and there are no loopholes. I traded by following their rules and passed the audition for the 100K account. Literally, the day I passed, I received my login credentials for the Live Account that same day! I've been very impressed with this company and I can give it nothing less than 5 stars. I plan on making my first withdrawal soon. I'm truly happy to be a part of this wonderful company."
See Here For: SURGETRADER REVIEW 
Surge Trader Trustpilot

To read an in depth and unbiased reviews of SurgeTrader and what other prop traders have to say, please read this post >> SurgeTrader Review – An Unbiased Evaluation on SurgeTrader  Prop Firm
Here's a video from a current surge trader: How did he beat the SurgeTrader Audition trading GBP/JPY? | SurgeTrader Testimonial | USA Trader Chance
How About Support?
Rest easy, surge trader allows you to request a free trial so you can familiarise yourself with their platform, and trading rules, practice, hone your skills and improve your strategies, and generally get the feels of what it's like trading with them.
They also have a very informative FAQ page to give you more details on the company and its operations. Plus they have live chat support on their site, active social media handles, and toll free numbers
More questions?
Contact Surge Trader
Email: info@surgetrader.com
Website: https://www.surgetrader.com/ with live chat support from 7 AM to 3 PM (CE(S)T)
Address:  405 5th Avenue South
34102
Naples
United States
Phone: (239) 829-8438
or via social media handles