Topstep is an American Prop firm with an enduring trading operation and a self-acclaimed daily increase in the number of funded trader over the last 10 years and still counting. Founded on the strong objectives of lighting the path to a better trading experience and higher cashing out chances for traders, they do traders one better through their carefully carved trading procedure that is meant to instill healthier trading habits into traders and at the long run make them better.
With over $2 million in withdrawals in 2021 alone, as well as exceptional trader education and support, Topstep argues convincingly that it is one of the best firms out there.
This post contains an unbiased review of Topstep Prop Firm, their packages, policies, and examines what traders are saying about them on Trust Pilot.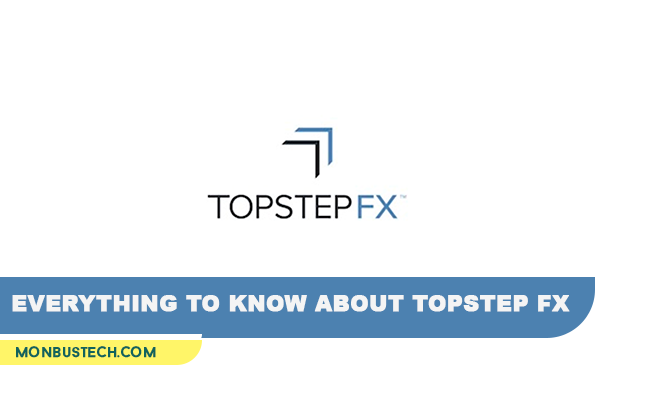 Topstep makes a provision of three account sizes for intending traders. Each account has a monthly subscription that is inexpensive which is unusual in the world of props. Here is a succinct look at the pricing of their accounts:
The $50,000 account costs a monthly fee of $165
The $100,000 account costs a monthly fee of $325
The $150,000 account costs a monthly fee of $375
READ: What is Prop Trading
The Topstep trading limitations do not include anything unexpected as they are quite popular with several other prop firms in the industry. Traders must:
Keep their account balance from reaching or surpassing the Trailing Maximum Drawdown.
Steer clear of transcending the Weekly Loss Limit.
Not hold more positions than their account allows.
Here are three quick things with which Topstep tops other prop firms:
An exceptional educational program for their traders with coaches that boast of a rich wealth of trading experience
A profit split that reaches way up to 80% which is higher than what some other top firms offer
A public tab of their traders' success stories that you can view here
READ: FTMO Vs Topstep: A comparison of the Prop Industry Oldies
Vouched for by Forbes, Inc.5000, Fia Innovator, Deloitte, Fox Business, Market Watch and more other trusted household names in the business world, the genuineness of Topstep is without any shadow of doubt. Not at all.
READ: Get an Instant Funding Opportunity With FTUK. Click Here To Find Out How
As rightly said earlier, the quality of education Topstep offers their traders is one of the major things that singles them out of the prop firm bunch. They offer a variety of means for their traders to be educated including a blog that is available for reading, listening and even in video formats; their Limit UP Podcast; a weekly newsletter that goes by the tag Weekly Kickoff, and an indepth Market Analysis by their topnotch coaches.
Topstep allows traders to trade a variety of instruments ranging from CME COMEX Futures (including Gold, Silver, Copper), CME CBOT Financial/Interest Rate Futures (including Ultra-Note (TN), 30-Year Bond (ZB), Ultra-Bond (UB), Eurodollar (GE)) and CME CBOT Agricultural Futures (including Corn (ZC), Wheat (ZW), Soybeans (ZS), Soybean Meal (ZM), Soybean Oil (ZL) ).
Topstep makes use of a variety of trading platforms to suit their trader preference. TSTrader, NinjaTrader, and TradingView which are all compatible with any device top the list.
Topstep Reviews: What Are Traders Saying?
We head on over to Trust Pilot where traders gave their firsthand honest review of their trading with Topstep:
NEIL
1 reviewUS


6 days ago
Verified
Worked for me
I had learned to day trade over the course of 2 years and decided that using Topstep would be a good way to put my skills to the test and use it in a way to put money on the line without risking much (just the cost of a reset). After going through the simulations I racked up a decent bill but ultimately would have lost even more money in the market if I went down that route. At the end…I was rewarded with a Funded account. Again risking minimal capital to have the opportunity to build equity…amazing. Worked for me, but I put in a ton of work before hand before signing up.
---
Michael
4 reviewsUS


Aug 10, 2022 
I've been using TopStep for over 8…
I've been using TopStep for over 8 years. I've been funded four times. Along the way, they've made it much easier to pass their combine by listening to traders' feedback on barriers and acting on it. I've tried a couple of other funding companies and they're all Volkswagens while TopStep is the Mercedes of them all. Their customer service is the best I've ever witnessed and my former company won the Malcolm Baldridge award for excellence in service so I'm comparing them to the very best. I expect great service when I spend money with someone and they deliver!!
---
Mellish
4 reviewsGB


Aug 8, 2022
Verified
Quality, reasonably priced service
Topstep is a quality service. You get support and information all the way and their rules make a lot of sense to transform into a disciplined trader.
It's reasonably priced and the 90/10 payout is more than generous for zero risk on your part.
---
Aniello
1 reviewDE


Aug 8, 2022
Verified
Great rule set
I have made very good experience with Topstep, especially with regard to the rules set for money and risk management and the reporting supporting it. Topstep has a nice and approachable team with whom the own approach could be discussed
---
BRIAN
1 reviewUS


Aug 4, 2022
Verified
What a road of personal development. I felt supported the whole time and I had great interactions with the support team.
I would and do suggest Topstep to all my friends.
Last word, I would really double down on Trades by Matt (Miller). His YouTube channel brought me to futures trading and Topstep and his discord and live streams were ultimately the most impactful tools in keeping me motivated as I learned (and very much continue to learn).
---
feyz feyz
1 review FR
I opened an account with my identity and credit card… they made me regret a thousand times… They said I am Orhan, my name is feyzullah… I opened a membership because there was a discount. .but I regretted it.. now they will refund my money, I will wait 5 days for it…I opened an account with other companies and it wasn't that hard…the customer representative is very rude my friend..now I will wait for my money to be refunded..
Do you require additional assistance in comprehending Topstep procedures or packages, or would you prefer to use another review tool? These next two videos may be useful.
---
David Bennett
10 reviews GB
Updated Aug 3, 2022
Verified
Unbelievable – and not in a good way!!
The trading platforms provided for day trading are the worst I have come across in 8 years of day trading. Inferior to just about every CFD platform, even MT4. Might work for others but I am not going to change my strategy just to suit their platforms.
They don't even provide continuous futures contact feeds and so obviously don't place any importance on support and resistance levels on daily charts (and above). Unbelievable!!
The only work around is to use a decent platform for charting and one of theirs just for placing orders and exiting trades. Unbelievable!!
P.S. Yes you can access continuous charts on TradingView but not through the broker you use, neither can you trade them now can you because the broker you use doesn't allow you to access or trade them. Didn't you know that? Unbelievable!
---
Do you need additional assistance in comprehending Topstep procedures or packages, or would you prefer to use another review tool? These next two videos may be useful.
The video review of Topstep was made by Matt of The Trades By Matt youtube channel.
Check out the second video review by Jon Watkins below.
With a rating of 4.3 on Trustpilot Platform and a 74% excellent review form traders, it shows that traders are impressed by Topstep's trading policies. All you need to do while trading with Topstep is to follow the Trading Rules to avoid mishaps.
You can contact Topstep via their social media handles by clicking any of your preferred platform out of these Facebook
or see some of their videos on
Youtube
For a more comprehensive description of Topstep trading rules, packages, withdrawal plans and lots more, click here
You may also check out our comprehensive and unbiased reviews of all other prop firms on this page >> Prop Firm Reviews.