Ment Funding is an America based prop firm and one of the new names in the prop industry. The company began as a platform for forex traders' education when it was founded in October 2020. And after eight months of direct interaction with traders and learning about the challenges they frequently face, the corporation acted swiftly in June 2021 and established a prop firm arm for a better trading life for both their trading students and the general trading community.
This might be the right prop company for you because it is backed by the reputable Eightcap, has an easy evaluation challenge to get funded, and offers the direct access to trade a $1,000,000 account that you scarcely find anywhere else in the prop sector.
This post hereby contains an unbiased review of Ment Funding and examines their trading policies, and of course spares a section to examine what their current traders have got to say nowhere else but Trustpilot.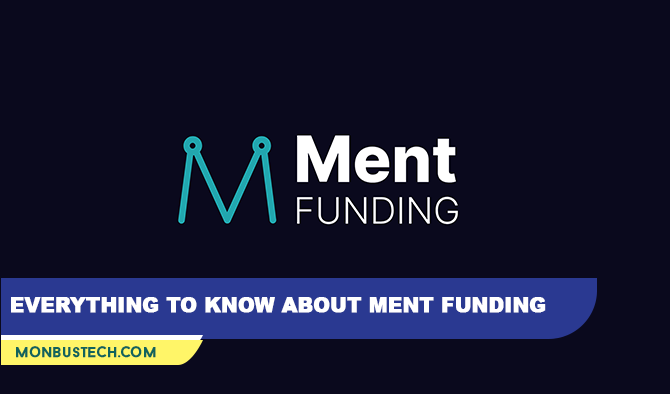 For Exclusive Details About All There Is To Know About Ment Funding And How To Become Their Funded Trader, You Can Click Here
Location: America
Year of Establishment/ in Operation: 2020 / 2 years
Licenses and Registration: Not Specified
Number of verified traders: Nots specified
Amount of  $ payouts : Not specified
Broker: 8Caps
Ment Funding like a lot of other prop requires that intending traders pass the paid evaluation challenge before being granted access to funded accounts. The pricing of their account sizes comes right up next:
The $25,000 account costs a one-time fee of $250.
The $50,000 account costs a one-time fee of $450
The $100,000 account costs a one-time fee of $750
The $200,000 account costs a one-time fee of $1,500
The $400,000 account costs a one-time fee of $3,000
The $1,000,000 account costs a one-time fee of $7,500
READ: Earn from the evaluation stage with FundedNext
There are just two trading limitations:
1. The draw-down Rule which is only proper in prop trading. Once a trader hits the maximum loss limit assigned to their account, the trader's account is closed down.
2. The 30 days Inactivity Rule. All that is require of a trader is to trade from time to time at their convenience. Failure to trade for a streak of 30 days will lead to automatic loss of the account.
This prop firm offers quite a number of services that sets them ahead of the rest:
A cheap one-time subscription fee on all their account sizes.
A straight access to trade their $1,000,000 which would have probably required ages of scaling with other prop firms
A fixed maximum trading draw-down. In essence, once a trader makes a 5% profit on the starting capital in their account, the maximum draw-down is permanently static unlike the trailing maximum draw-down that increases the more a trader makes more profit as it obtains with a host of other prop firms.
Trading without a stop loss is not considered a serious offense unlike it is with other prop firms. While a trader's account would have probably been suspended temporarily with other prop firms, Ment Funding stops you from trading. And the very next minute you remember to set the stop loss, the access to trade is restored.
Weekend Trading is also allowed.
READ: 10 THINGS TO LOOK OUT FOR WHEN  CHOOSING A PROP FIRM
Backed by the Eightcap, Ment Funding is not a scam prop firm. Their impressive reviews on Trust Pilot in is another conviction-building testament for any intending trader. We'll get to their reviews in just a bit.
The firm permits EA's, Copy Traders, Scripts, and Indicators for traders' use.
Leverage
This firm offers a 1:10 leverage on all their accounts.
This is the only thing that looks shady about Ment Funding. The firm operates a manual scaling plan instead of the widely used automated one. Once a trader makes a 5% on their trading capital, they are to send a mail to the company after which a proper review of their account is done before the scaling is done.
Ment Funding Education
The firm offers one of the best education programs in the prop industry with the option of a free education for all traders and also that of  paid one for traders who want to go some step further. You can click here to access their education programs
Ment Funding Trading Instrument
They provide traders with a vast variety of instruments to trade with including all forex pairs, commodities, indices, stocks, crypto.
READ: FTMO Vs Topstep – The Ultimate Comparison
Ment Funding Trading Platform
Their trading platforms are MT4 and MT5
Cassidy Scot
1 review US
Thank you guys so much
Shout out to mentfunding. I purchased a challenge and didnt place an opening trade for 30 days (a clear breach of their violations). I thought the violation was 30 days once you place a trade, not once you open an account. after reaching out via email they gave me back my challenge and have me one more week to place a challenge.
They already had my money and didn't need to give me back my challenge as I clearly breached a violation, so I think this speaks volume to their business ethos. I hope to pass the challenge.
---
Kenya Henry
1 review US
2 days ago
Great customer service
Great customer service
+ 1 phase evaluation is literally the best= No stress
---
Eli Rémy
6 reviews US
Currently taking the challenge with…
Currently taking the challenge with them. If the firm has a smooth payout transaction when I pass it can go down as the best firm , or at alteast TOP 4 not 4 , ( UltraCapital Funds, FTMO, MyForexFund) they have stocks , index, crypto , metals and no time limit. Game changer.. thank you MENT Funding for such a program giving traders a REAL Shot at trading for a true living. I'm rooting for you guys !
---
Nik Ernst
6 reviewsCH
Very good customer support!
I was almost done passing a 100k challenge but had a hiccup that stopped me from trading recently. This weekend I got an email from support telling me that my account got suspended for being inactive for 45 days.
I explained the situation and while I didn't have much hope due to other experiences in the past with other prop firms (where the prop firms are more than happy if you fail the challenge) they quickly reinstalled the account.
---
colin trevor
1 review GB
A great company for serious traders
A great company for serious traders, i bought a $1m challenge account from Ment and it has been going well so far, i traveled to a remote part of the world with no internet and could not place a trade for over 50 days and my account was disabled and challenge failed, i did not know of the inactivity rule, so when i emailed them and explained the situation, although this was written in their rules in their website, Ment gave me a second chance and enabled my account again, this is a sign of a great company because it was in their rules, i look forward to passing my challenge and being a funded trader
---
Blessings makwinja
3 reviews ZA
On paper the conditins are just fine…
On paper the conditins are just fine 1:10 is fine for a 20k account. My only worry is if these guys are legit and wont dissapear juts like alot of prop firms shutting down. Ive tried a demo with their broker its fine the spreads are not bad. Otherwise my trust still on FTMO.com since they have been around for long time
---
Gouci
4 reviews FR
Very high price and very restrictive…
Very high price and very restrictive rules compare to other prop firms.
Its an assumed choice from Anton for a few reasons but its really frustrating for a lot of traders (not talking about gamblers), me included.
---
Below is a video review by Eshan Bala that will be of immense help to understanding their one-step evaluation challenge and how to ace it: 
Conclusion
Considering their one-step evaluation package, one-time account subscription payment, lenient trading rules and several positive reviews on Trustpilot, Ment Funding is a good option to consider in making a choice of what prop firm to trade with.
You can contact Ment Funding on their instagram handle here or see some of their videos on Youtube
For a more comprehensive description of Ment Funding trading rules, packages, withdrawal plans and lots more, click here  or visit their website
You may also check out our comprehensive and unbiased reviews of all other prop firms on this page >> Prop Firm Reviews.